SolidCP version 1.4.4 released
SolidCP version 1.4.4 stable has been released.
This comes with some nice new features such as Microsoft SQL 2019 (both installer aswell as Database provisioning within the portal), Renewed Lets Encrypt, Hyper-v vlan support, and more.
It ofcourse also comes with alot of fixes, to address issues, bugs, and problems found along the way.
One of the most notable would most likely be dsHeuristics fix for Hosted Organizations and Microsoft Exchange, after a Windows/Microsoft update some users might of gotten an error to create a hosted organization as reported by the community.
We have addressed this by only implementing the dsHeuristics if Object List mode is enabled in the environment.
For more information on the changes please check out our Changelog: https://solidcp.com/downloads/changelog/
We will move the SolidCP project under our FuseCP company.
The main reasons for doing this is simply put alot of problems in the past (people registrating the trademark of SolidCP, registrating github accounts as SolidCP, and so forth in an effort to slow down the project or whipe it off the map...).
Back then we have discussed this for a long time if we should fight it all, or simply start fresh where everything is 100% arranged before releasing it to the public.
That name has become FuseCP.
The management, community, contributors will not change or be affected.
We will however move our source code under Github, contributor chat in gitter, and Contributor agreement more automated then it ever was before.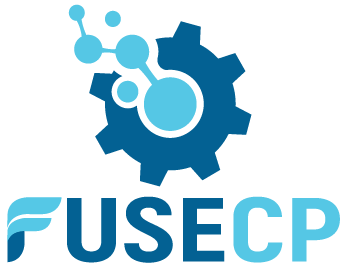 What are the plans for FuseCP?
There are ofcourse alot of plans for FuseCP.
The primary ones are quite simple: Moving our development platform into the open using Github, and have developers/contributor chat via Gitter (connected to github), where CLA signing will be automated with Github.
This way we hope to make things more easy for contributors (new and existing) to make quick contributions without having to wait long, or go through a whole process which is demotivating for everyone.
The Secondary, Our website and documentation: As you might have noticed, our existing website and documentation for the SolidCP project is pretty slim these days. With the new transformation of the FuseCP company we will be releasing a new website, with alot of focus on SolidCP documentation (setup / config but also admin and user guides). 
We hope to help, and address existing and new SolidCP users concerns about the lack of documentation to the project and motivate more people to use SolidCP as a whole.
The Third, work in the background: Only a few people outside our contributors group are aware of our work in the background, but with the name change we are ready to announce it's development work aswell: For about a year now we have been working on a complete "new" panel, build in asp.net core, with security, modularity (plugins), and basically just a modern panel concept in mind. 
We are about to wrap up with the basics of the framework, however there's still alot more to be done before it could ever get into the footsteps of SolidCP. 
With asp.net core it is build to work on any platform (all server, portal, and backend modules including postgre, mysql, maria, mssql database backend) which we do believe is the future.
The Repo for this project is kept closed and on invite basis only at this stage, if your intrested in helping out on it's development please do not hesitate to contact us!.  
That was about it with the news, changes, and so forth.. enjoy the new 1.4.4 release, and please.. don't be scared when you see the new FuseCP logo / Website instead of SolidCP, We remain the same. :-)
Version 1.4.3 has been released!
With exiting new features and long awaited bug fixes.
1.4.3 has took us quite a while to make stable but we are verry happy with the results.
This latest release has added support for:
Hyper-v 2019, Exchange 2019, Skype for Business 2019, Sharepoint 2019, SimpleDNS 8 and Maria 10.3.
We have implemented many portal, Mysql 8.0, hyper-v, RDS,  improvements and bug fixes.
All together we are very happy with the progress of SolidCP and the new release, and all new (and old) contributors that helped make version 1.4.3 possible.
We have also resumed the work on the website it self, and will soon start on better documentation including admin and user guide. (something we did not have time for in quite a long while).
To view the full change log please check out our changelog page here
To upgrade the procedure has not changed since version 1.30, however when you upgrade manually please make sure to copy in the web.config changes for the SolidCP server.
If possible we would highly recommend using the powershell upgrade script.
Web App Gallery Setup
Web App Gallery configuration with new database URL
This guide assumes that you have the following installed and setup:
*SolidCP (Installed)
*MYSQL or MSSQL (Installed)
*This guide is aimed at those who have issues with downloading the Web App Gallery database from Microsoft. If your able to access the Web App Gallery without seeing the following message this guide is not for you.
Error messages that can occur after installation
Here is a list of errors that can occur after installation of SolidCP
After you install SolidCP the Web App Gallery can have issues when accessing the database. Below is a list of errors that can occur.

*Unable to access given url

*First given feed is unavailable

*No URL Given

Fixing The Web App Gallery
Below is a quick and easy fix for the Web App Gallery.
In order to fix the URL, you need to head to the SolidCP control panel dashboard as shown in image 1.

Select System settings this will redirect you to the system setting where you can make changes to the feed URL for the Web App Gallery.

Once you are at the System Settings page select "WEB PLATFORM INSTALLER SETTINGS" which is shown in image 2.

Then click "add feed" and select the same option as before "WEB PLATFORM INSTALLER SETTINGS", this will add a text box which you can insert the new URLs. (shown in image 3)

Enter in the following URLs and select "save settings" you should then be greeted with a green message saying settings saved. (Repeat the last few steps for every URL).(shown in image 4)

Now if you head over to the Web App Gallery page you should see a populated list of software that can be installed to any website.

(URLs)
Main feed URL:
https://go.microsoft.com/?linkid=9842185

Custom Feed:
https://webpifeed.blob.core.windows.net/webpifeed/ToolsProductList.xml
https://aka.ms/webapplicationlist
https://webpifeed.blob.core.windows.net/webpifeed/MediaProductList.xml
Once you have followed this guide from start to finish you should have a fully functional Web App Gallery That you and your users can use to install opensource software like WordPress and MyBB plus much more.

If you are still having issues with the Web App Gallery please visit our forums by clicking the button below or visiting our homepage.
SolidCP version 1.4.2 released!
It's been a while since we last released a new version of SolidCP.
No surprise that this new release brings a lot of additions, bug fixes, and improvements.
We have Windows 2019 support build in, even though it's currently recanted by Microsoft it self, once they re-release it our panel should be ready. (please note all version checks use the current build, we might need to make an small adjustment on te re-launch of 2019 to pass the installed checks).
The Hyper-v provider (including 2019) has been improved dramatically with thanks to Genadij Judin.
Cerberus FTP has been added and SpamExperts has been developed into a proper module with enhanced features with thanks to Frans Rampen.
mySQL 8 support has been added
and many important bugs have been fixed. (for a longer list please check the SolidCP homepage changelog tab).
For SolidCP as a project we have also have settled down, and stabilized as a business with better management, and more focus on the long-term future.
We hope everyone is happy with the changes so far... and ofcourse... always much more to do, but step by step SolidCP is turning into a great piece of software that every company can rely on.
We thank you all for your patience and effort in making this project great. And look forward to the future.
The SolidCP v1.4.0 release brings some highly expected new features such as:
Microsoft SQL 2017 support
MariaDB 10.2 support.
However, the main focus of this release was bug fixing.
We have cleared all known LetsEncrypt bugs amongst one of the many bugs that was resolved.
Hosting space backup, PowerDNS, hmailserver, Domain expiry (now for all domains), IDN Domains, TLS 1.2 website checks and many more fixes where included for this release. (with a big thanks to all our contributors).
One additional thing to note about this release is the improved security.
We have made many security enhancements particularly around Active Directory and hosted organization unit segregation.
For example: previously if you ran RDS Services your users would have been able to view other people's OU's and computer objects.
This has now been 100% resolved and segregated for new OU's.
For existing OU's it's recommended to follow this guide: https://solidcp.com/kb/configuration/active-directory-advanced-ou-segregation/
We have also scheduled a new manual on how to secure your Windows Web servers, and other basic aspects to avoid any venerability on your server within the upcoming 2 weeks.
Active Directory advanced OU Segregation
This guide explains the Active Directory advanced OU Segregation using the Object List Mode (More details can be found here). The idea of this is to prevent customers from being able to discover each other when using services such as RDS.
In existing environments we have made a powershell script which will secure the currnt Hosted Orgs for your customers. The script can be found at http://installer.solidcp.com/Files/Stable/Tools/SolidCP-dSHeuristics.zip
Before running this script you are required to edit the CustomerOU to point to the location SolidCP is setup to use.
Once this has been set you can run the script (Please ensure your logged in with a AD Domain Admin account) and it will secure the Hosted Orgs for you.
You will need http://installer.solidcp.com/Files/stable/Tools/Guacamole-html.zip (Made for Guacamole 0.9.12) for the HTML file.
To use the Guacamole Feature for VPS2012 some additional Steps are required:
1) Install a separate Server with Linux Apache Mysql PHP as Virtual Console Proxy Server
2) Install Guacamole https://guacamole.incubator.apache.org/
3) Configure Guacamole with Database Authentication: https://guacamole.incubator.apache.org/doc/gug/jdbc-auth.html
4) Configure Apache Proxy to Guacamole like:
<VirtualHost *:443>
        ServerName vcproxy.yourdomain.com
        ProxyPreserveHost on
        ProxyPass /gc/ ajp://localhost:8009/guacamole/
        ProxyPassReverse /gc/ ajp://localhost:8009/guacamole/

        SSLEngine on
        SSLCertificateFile /etc/apache2/ssl/cert
        SSLCertificateKeyFile /etc/apache2/ssl/cert.key
        SSLCACertificateFile /etc/apache2/ssl/ca-bundle
</VirtualHost>

<VirtualHost *:80>
        ServerName localhost

        ProxyPreserveHost on
        ProxyPass /gc/ ajp://localhost:8009/guacamole/
        ProxyPassReverse /gc/ ajp://localhost:8009/guacamole/
</VirtualHost>
5) copy the Files of html directory to your Webserver vcproxy.yourdomain.com /
6) Edit the config.inc.php
7) Edit the SolidCP -> Servers -> VPS2012 -> Guacamole Section