There is a problem with the resource you are looking for, and it cannot be displayed.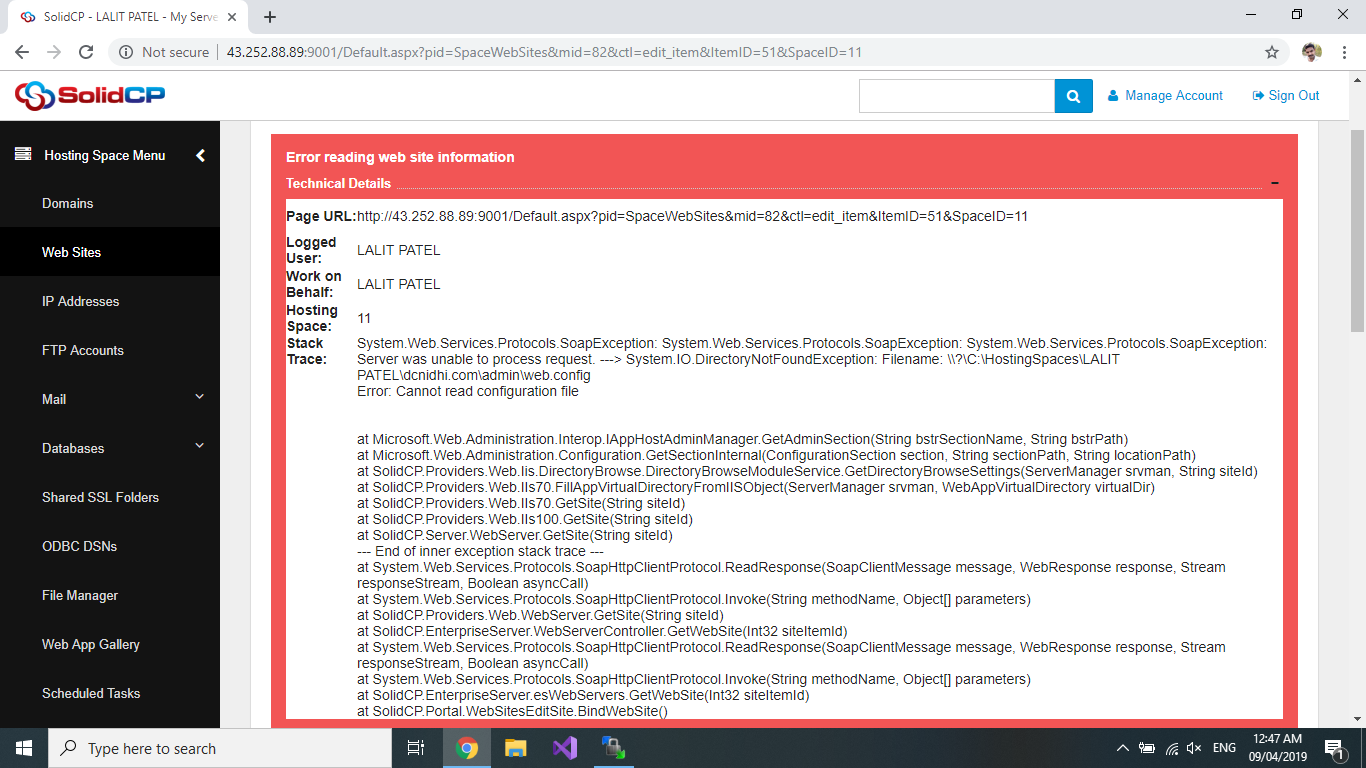 Hello,
Can you confirm your "System" role is on the same server as the IIS (Web) role?
and that the web.config is present in the website location configured?
From the error SolidCP can't find or read the web.config in the location expected.
Regards,
Marco
You are viewing 1 out of 3 answers, click here to view all answers.
Search questions
Question stats
Active

Views

110 times

Answers

3

answers