i using 1.4.2 on windows 2019 and mailenable as mail server.
when a user created by WHMCS , first mail account created automatically perfect . but after it , user can not add any more new mail account himself and in audit log i get below error , but in the same situation , reseller can add more mail account for same user.
whats worng?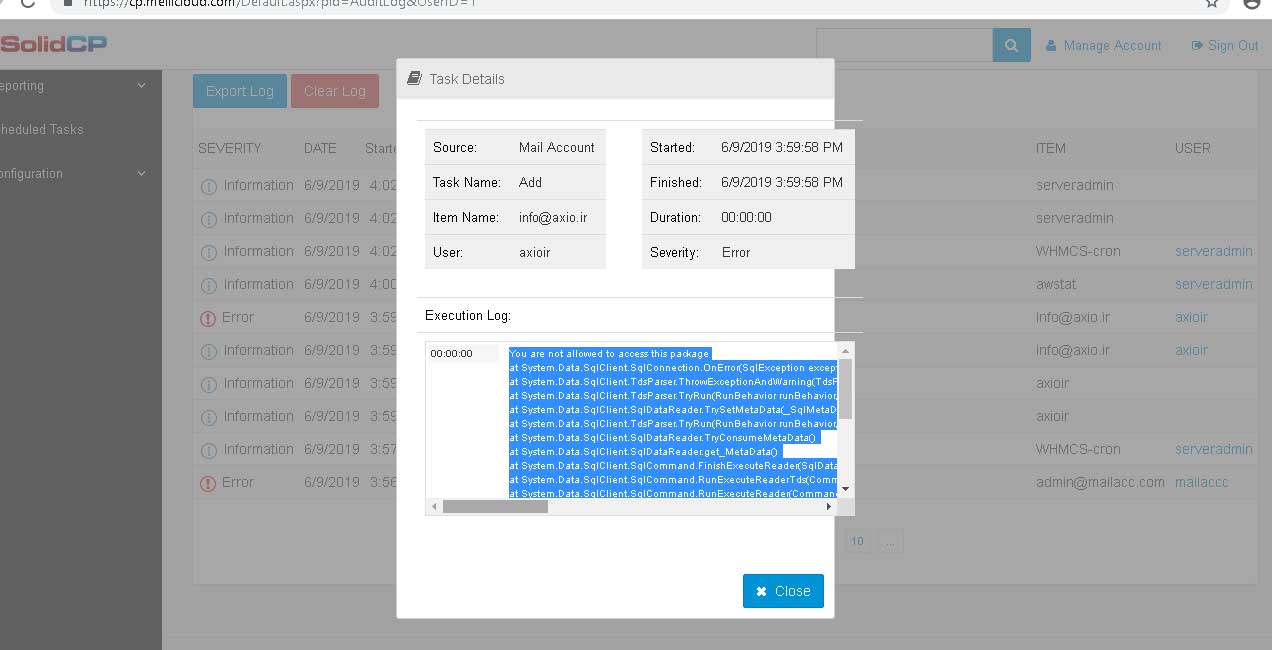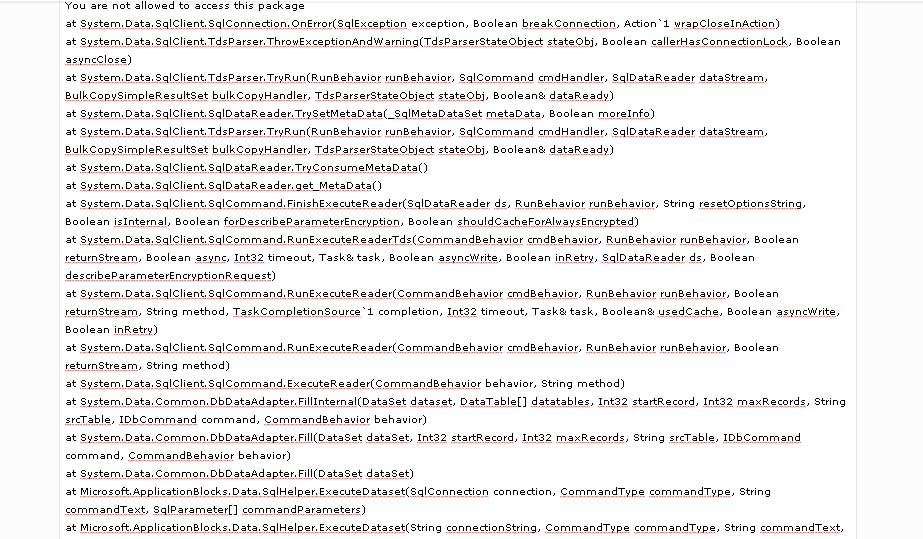 Hello,
I have tried to recreate this bug but i am unable to by logging in as a end user and creating an mail account.
From the part of the error i can see it says "You are not allowed to access this package"
Can you please try create a new User in SolidCP and create the mail account as the end user? If you can also please copy and paste the full error including the parts which will say at SolidCP.
As this is a SQL error you could also try manually apply the SolidCP 1.4.2 database update as per the instructions https://solidcp.com/kb/update/manual-update/ under the heading "Updating the Enterprise Database".
Thanks,
Trevor
You are viewing 1 out of 17 answers, click here to view all answers.
Search questions
Question stats
Active

Views

4781 times

Answers

17

answers