Hello
I have been trying (too) many ways of getting SMTP under the system settings to work, but it seems that SolidCP is still not able to send out mail. I keep getting the red block with the following message:
System.Web.Services.Protocols.SoapException: Server was unable to process request. —> The specified string is not in the form required for an e-mail address.
I have tried to enter my SMTP settings from the provider (Amazon AWS) but I suspect that does not work because the only available option in SolidCP setting is SSL and they use TLS. Then I tried setting up IIS 6.0 manager and SMTP virtual Server to relay messages according to instructions here:
https://docs.aws.amazon.com/ses/latest/DeveloperGuide/send-email-windows-server.html
Even with the local server as the SMTP relay it still does not work. This is the setting that SolidCP uses to send out mail to customers, correct? Am I missing something?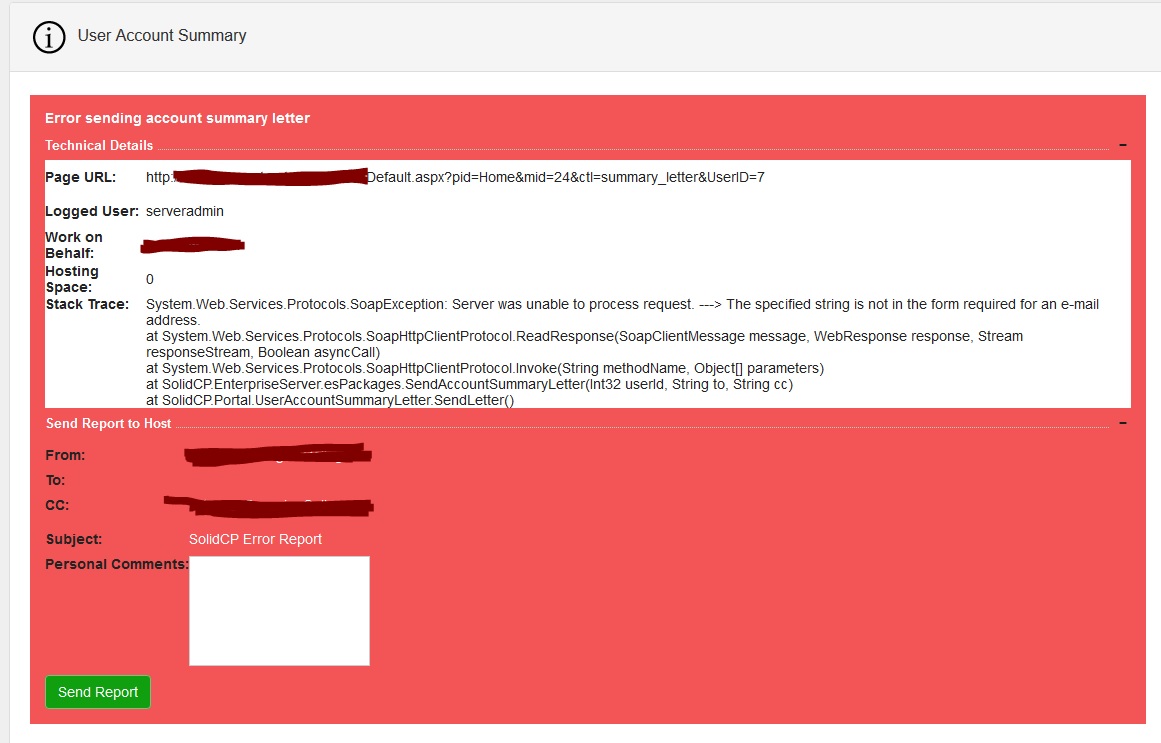 Hello,
I have made a feature request in the tracker for a single default from address.
The reasons the templates are in their location is because they are not server wide and  can be overwritten by any reseller to their needs. They are able to adjust the From address along with what is contained in the template (So they can include their company info for example).
Thanks,
Trevor
You are viewing 1 out of 8 answers, click here to view all answers.
Search questions
Question stats
Active

Views

274 times

Answers

8

answers