Hi,
I'm changing the mailbox plan on some of the users to change their mailbox quota but it does not change the actual mailbox quota on the mailbox itself. The mailbox plan shows the correct setting but the mailbox size underneath it shows the old quota and also on the exchange the quota is still the old one..
Thanks
Bora
Hi Marco,
I've checked both settings and they are same as you told. The setting on the hosting plan is unlimited and on the mailbox plan it is 6144 mb.
But the strange thing is I've checked the ExchangeMailboxPlans table on the database and the RecoverableItemsSpace is 0 altough it is set to 6144mb. When I manually set it to 6144 everything works fine. I also created a new mailboxplan to double check and I attached the screenshot of this test mailboxplan.
the id of the mailboxplan is 33 on the table
Thanks,
Bora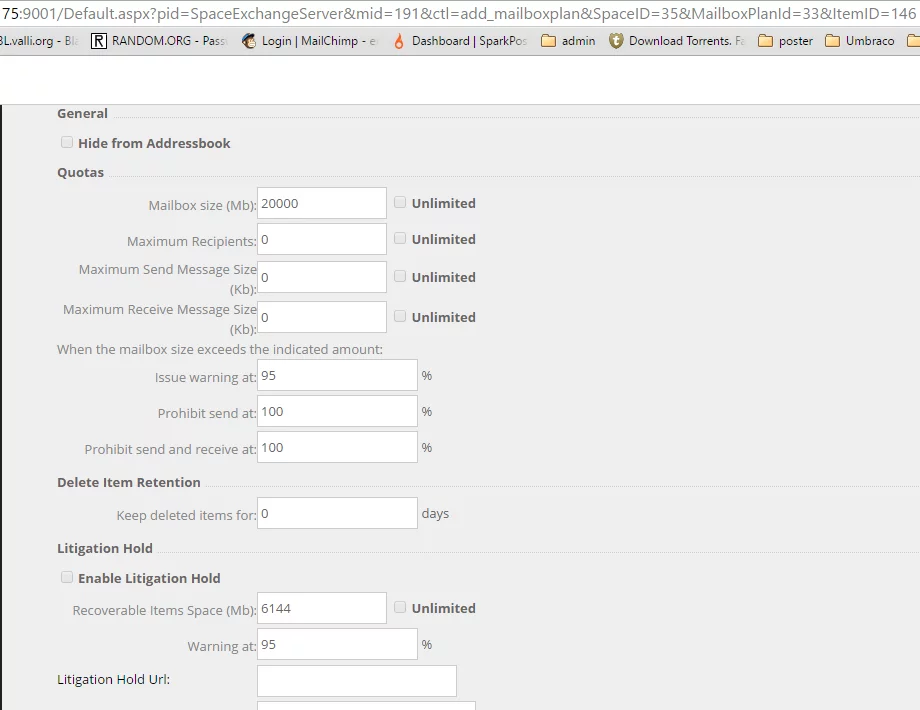 You are viewing 1 out of 5 answers, click here to view all answers.
Search questions
Question stats
Active

Views

7352 times

Answers

5

answers