Hi Guys,
While traversing > Customers > (user) > Websites > (image below).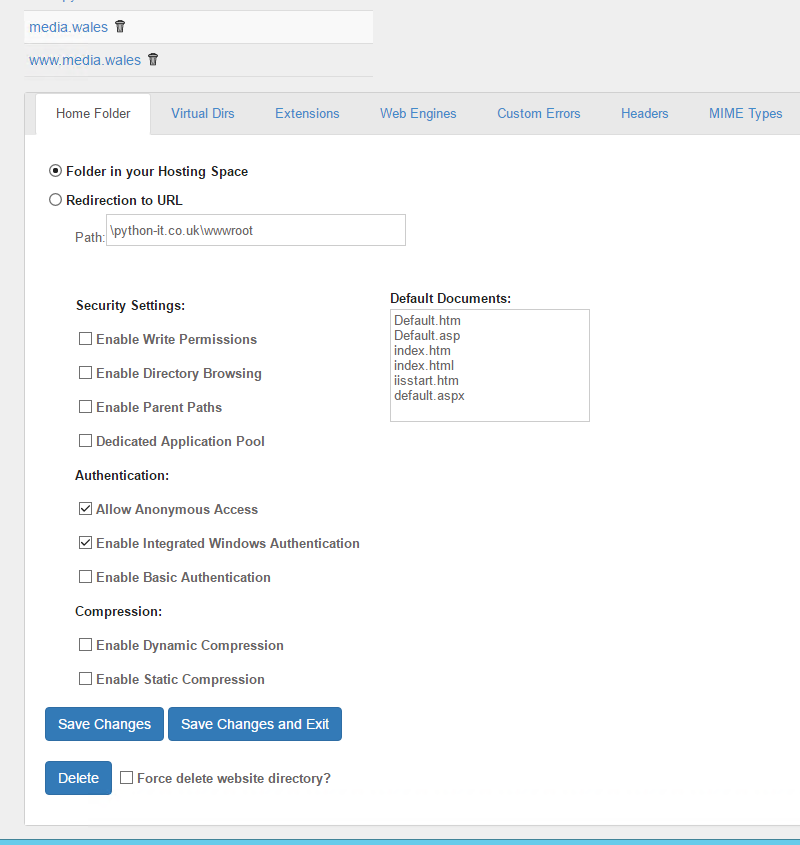 If i do anything on this page and save, or on any of the tabs like web engines etc, i get what to me is a generic error.
have you guys seen this error before?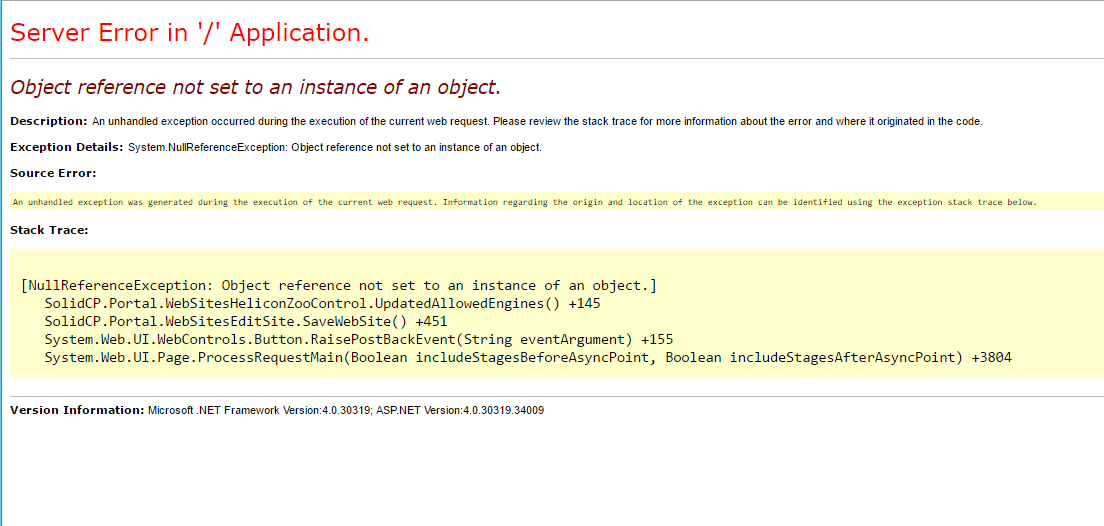 I installed ZOO also but made no difference.
Cheers guys, cant figure this one out.
Dean
Hi Marco , thanks again for helping with this, ill donate what i can after i get paid, 🙂
.htaccess (Helicon Ape): Is not disabled, i ensured it was off during the installation as per your install guide/video.
But to ensure i had not missed anything i created a new hosting plan & Customer space with minimal settings like domain and stats etc.
created new domain & site.
Now i can successfully save the web settings, ill go back to my default hosting plan now and see if i can eliminate the problem module.
Thanks 🙂
Dean
You are viewing 1 out of 2 answers, click here to view all answers.
Search questions
Question stats
Active

Views

4078 times

Answers

2

answers