Hello i have install SolidCp and Configure Custumer , Hosting Plan Properly.we Purchase a Domain from Godaddy and points A Record to Server Ip (means 149.202.0.15) and Host Domain in Server and its pointing fine.
we create two Name Server ns1.domain.com and ns2.domain.com on Server under Domain name ..now when we used this Name server in another domain as Name server its shows error that " ns1.pssouc.com is not a valid Nameserver" .
Please Suggest me where we are wrong..
Thanks in Advance
sir how can i disable these..and now i make name server pls check the screen shoot..suggest me what we have to do next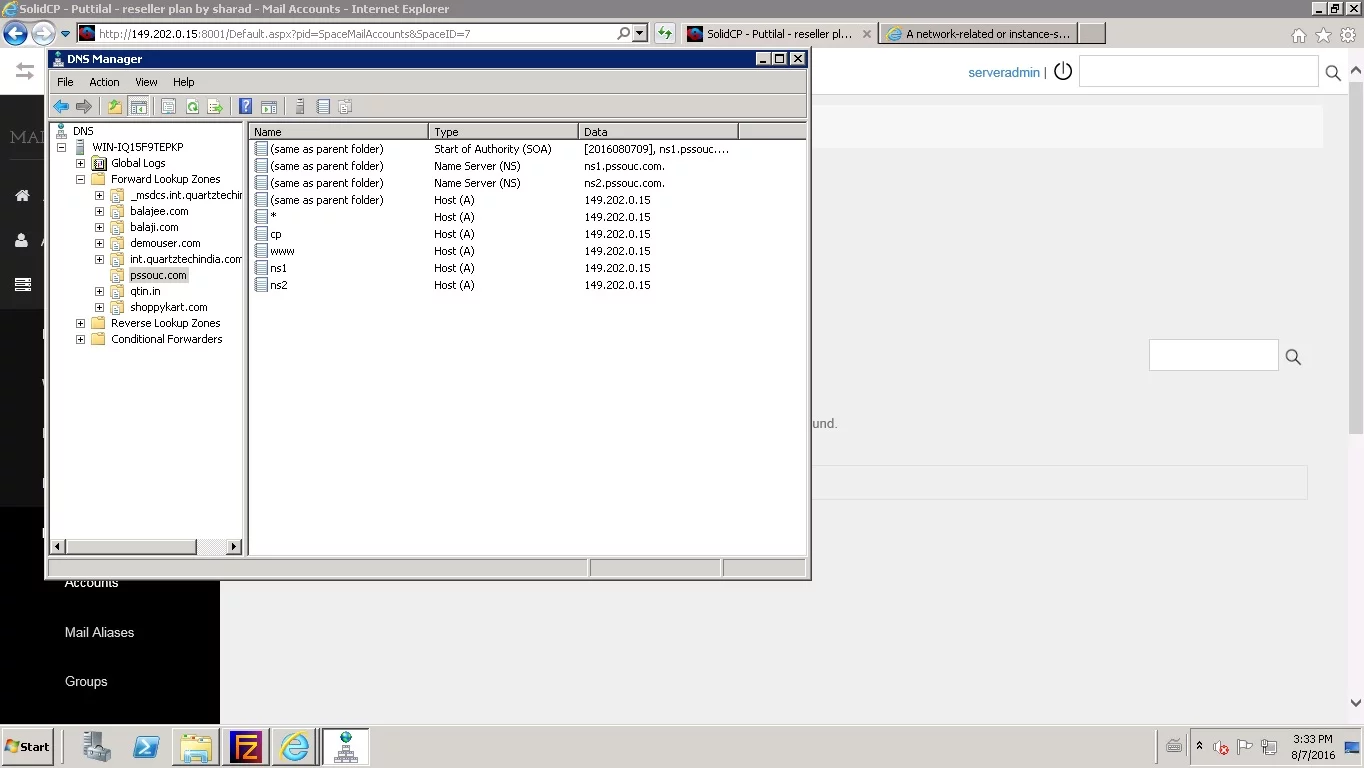 You are viewing 1 out of 4 answers, click here to view all answers.
Search questions
Question stats
Active

Views

6273 times

Answers

4

answers