Hello,
I'm trying to import an organization in solidCP.
I moved the whole OU into the hostedOrg OU, and when I run the import tool, I want it to create a new organization (so that it can import existing public folders and default group).
I'm getting an error: Organization temp domain name is not specified.
Anybody have any ideas? I'm trying to avoid creating the org first in solidCP, then migrate stuff over.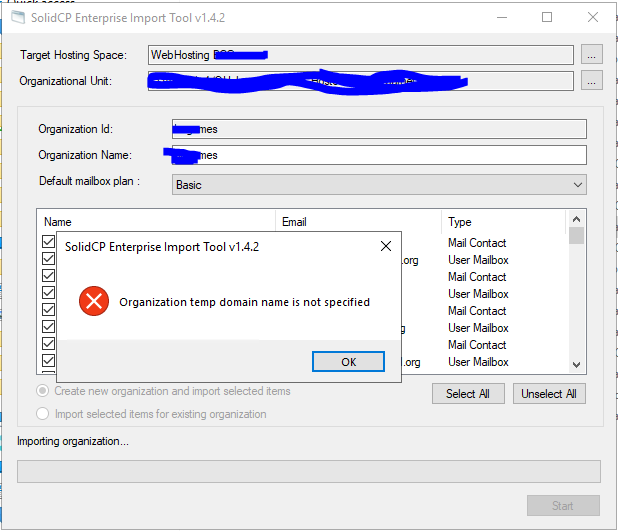 Actually the PF will then just be an empty one.
You can remove it once moved the DB values to the .com again as original Org ID (option 1).
Option 2 would require pffix to run to adjust all mailbox accounts.
You are viewing 1 out of 4 answers, click here to view all answers.
Search questions
Question stats
Active

Views

1339 times

Answers

4

answers