Has there been any plans on making the file manager editor a bigger pop up screen or has this already been covered in SolidCP.
I have made a small update to address this.
The current SolidCP Portal has the fix, If you already have installed SolidCP portal just download the zip here: http://installer.solidcp.com/Files/1.0.1/SolidCP-Portal-1.0.1.zip
Then just copy + paste the contents of that zip over your current portal files, just make sure you exclude (do not copy) the web.config so you do not need to double check the IIS settings after copy and paste.
For any new install you will have this fix included.
Small screenshot of the fixed portal: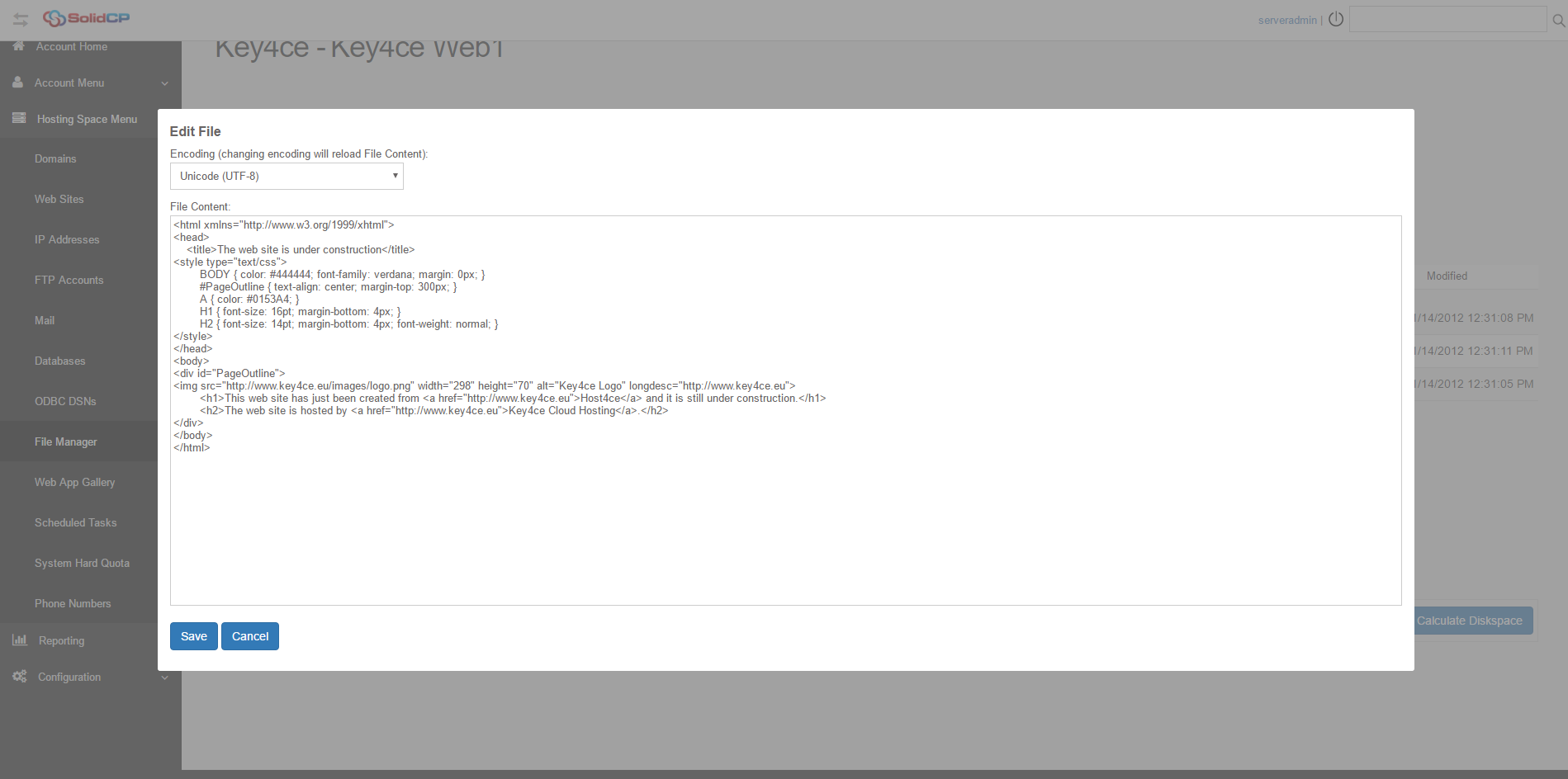 You are viewing 1 out of 2 answers, click here to view all answers.
Search questions
Question stats
Active

Views

5687 times

Answers

2

answers