Hi
after upgrade to  new release I found this problem
when try open File Manager in any account give me this error
Error getting files list
Exception has been thrown by the target of an invocation.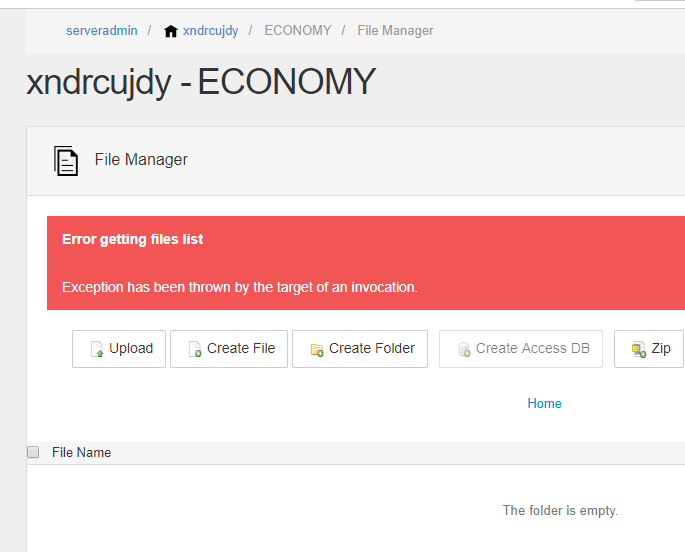 I try Restart iis and check server pool and it's like work

finally no error in the log.
any help  please ?
thank  you.
Hello,
Can you please check that SCPServer is a member of the administrators group?
Have you completed any hardening to the hosting spaces folder?
As far as im aware this release didn't include any changes to the code which file manager uses.
Kind Regards,
Trevor
hi
sorry for late to replay  .
I use all way's but I can't fixed it so  . I reinstall  the server  and  create all  account again this problem happend after update and the main reason security  permission's and we think this problem from us to from the panel.
so it's Solved by reinstall  the panel .
thank you.
but after install new server Version 1.4.3 the old problem  back  

the panel plan limit not work it's work  as unlimited
thank  you
Search questions
Question stats
Active

Views

1699 times

Answers

3

answers