Hi
after upgrade to  new release I found this problem
when try open File Manager in any account give me this error
Error getting files list
Exception has been thrown by the target of an invocation.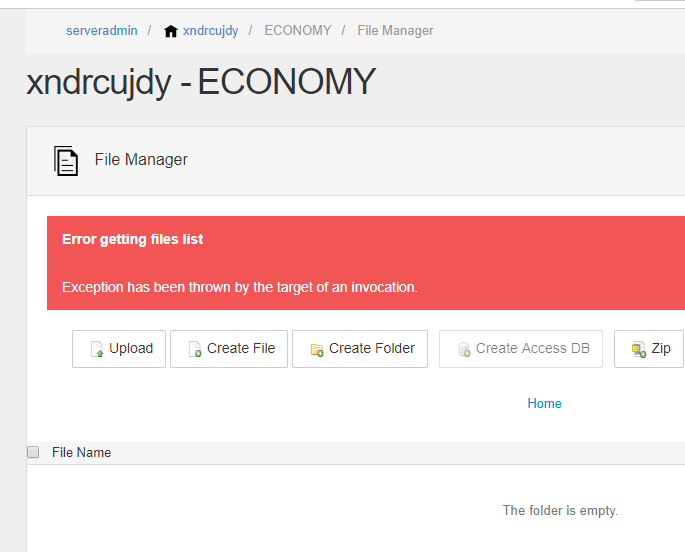 I try Restart iis and check server pool and it's like work

finally no error in the log.
any help  please ?
thank  you.
but after install new server Version 1.4.3 the old problem  back  

the panel plan limit not work it's work  as unlimited
thank  you
You are viewing 1 out of 3 answers, click here to view all answers.
Search questions
Question stats
Active

Views

1681 times

Answers

3

answers