Hi All,
New to SolidCP, used websitepanel in the past but always reverted back to linux based OS.
Anyway,
Trying to setup FTP, installed the service and added the FTP IIS V8 to the server, no other settings changed,.
No errors. but in FTP (SERVER PAGE) i get (User Isolation Mode: StartUserDirectory)
Activated FTP in hosting plan, now where do i add users?
Also do i need to assign permissions or does the panel extract from the IIS or apppool users?
Cheers All
Dean
Hello,
Well Linux and Windows both work well as hosting platform depending what you need it for 🙂  (we do aim to support both in the near future)
For FTP: Make sure you have a system service added to your hosting plan too (it needs the bw/ diskspace values).
next up is to create a SolidCP user –> and "create space" –> give it yourdomain.com (whatever you want to use for ftp connectivity).
Once created it should show you this: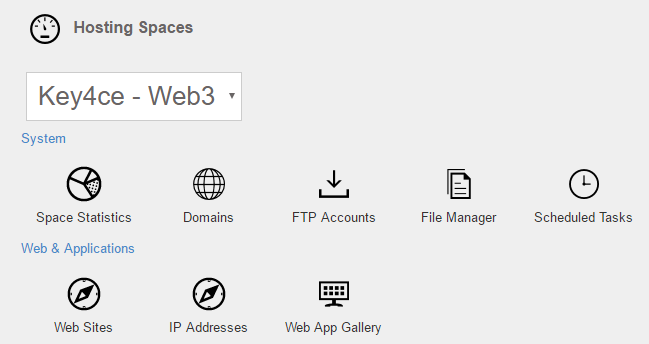 Where you click on FTP Accounts –> and add your ftp account.
You then check in an ftp client if it can connect.
If it can't connect please let me know if your behind a firewall (in that case some additional passive FTP settings need to be made)
You are viewing 1 out of 5 answers, click here to view all answers.
Search questions
Question stats
Active

Views

9157 times

Answers

5

answers