Hello
as below screenshot , i enable Hosting Space Summary Letter
but in the Hosting Space Summary Information as below screenshot , it says "Your reseller has not setup Hosting Space Summary Letter"
and no email was received by customer when click on set bottom. although it says mail send successful .
what is the problem?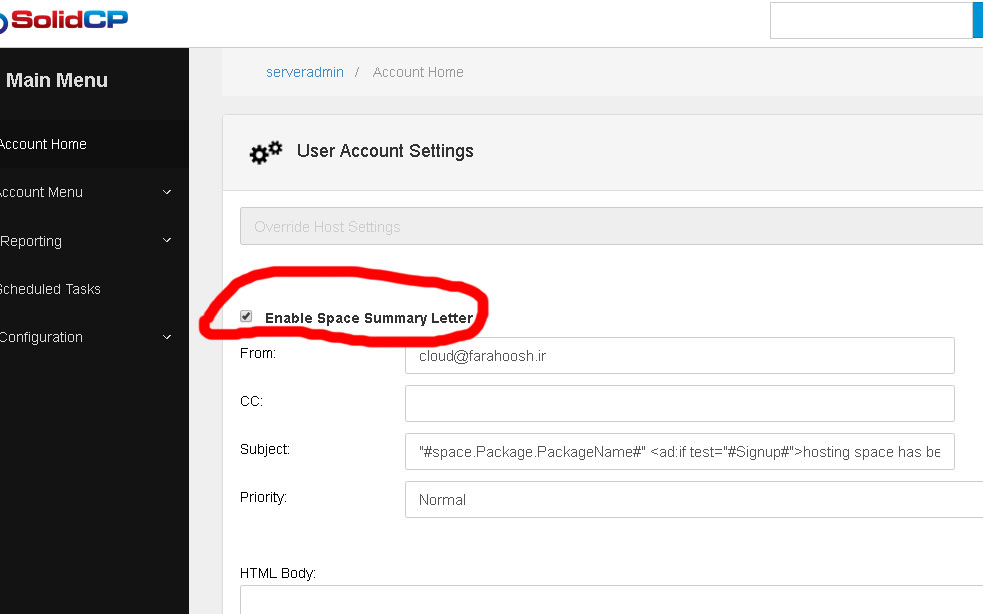 Hello,
I am unable to replicate the issue. Can you try switch the user between html or text based emails?
Thanks,
Trevor
You are viewing 1 out of 5 answers, click here to view all answers.
Search questions
Question stats
Active

Views

210 times

Answers

5

answers