Hello
i have a solidcp 1.4.2 installed on windows 2019 and work well ( sc1.mydomain.com:9003 )
i installed another server as sc2.mydomain.com:9003 on another server and windows 2019. it works well too
no i tried to add sc2 to my first server from server from Server menu in solidcp , (binding and firewall for port 9003 is ok and i can brow successfully sc2.mydomain.com:9003 from first server ), i entered a name and server URL as : http://sc2.mydomain.com:9003 and password for login from portal to sc2 as password field (i do not have any password more than solidcp password panel )
but when click on add i have received below error
what step i have mistake? what means password in adding server ? is this password for login to sc2 portal? or other things?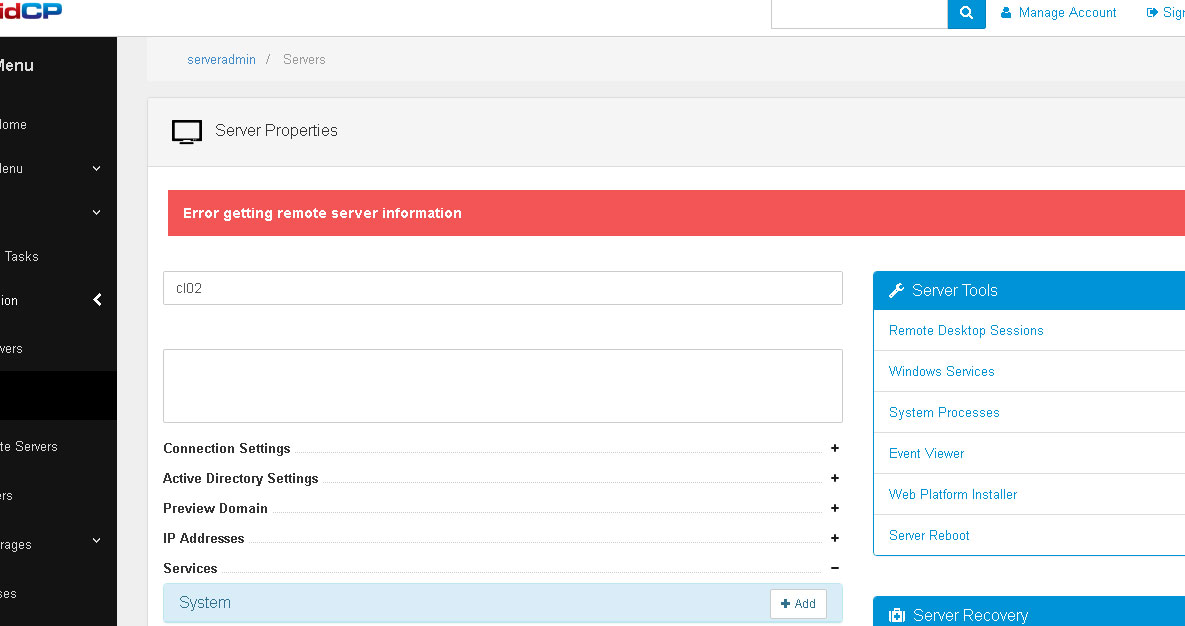 Hello,
The only requirements on a extra server running SolidCP Server is:
IIS
ASP.Net 4 (You can use v2 but its not recommended and mostly made for old versions of Exchange).
It is possible to use HyperV Server and then use the HyperV role remote. This was broken on 1.4.2 and will be fixed in newer versions.
Thanks,
Trevor Robinson
You are viewing 1 out of 5 answers, click here to view all answers.
Search questions
Question stats
Active

Views

144 times

Answers

5

answers