How solidcp add Hyper V VM and can it able to manage the VM
Hi Team
May I know how solidcp add an VM which the platform is from hyper V and may I knoe it is able to manage the VM for example reboot the VM from solidcp
Thank You
Hi
Thanks to your reply, after i had add the Hyper V service on solidcp, how i identify i had add it successfully?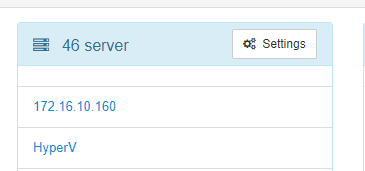 Hello,
The best way to check its has been added successfully is to try create a VM however it does mean it has passed the connection checks if its added fine.
Kind Regards,
Trevor
Hi
Got any document that showing how to create the VM via the solidCP?