Hello,
I've successfully created OS template for windows server 2016 with this article https://solidcp.com/kb/configuration/hyperv2012r2-os-template/ , but when I try to use 2016unattend-SCP.xml answer file in windows server 2019, I get an error in deploying the VM.
the capture: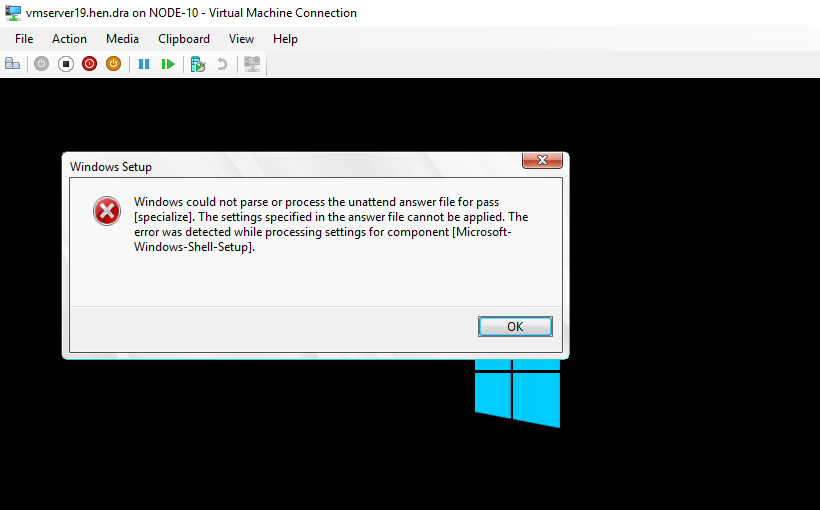 Please help my issue
Thanks
Hello,
The error would indicate most likely that SolidCP didn't find the sysprep file to customise it.
Please check the Index to Expand is set correctly (Normally 0 or 1) and the path for the sysprep file has been set.
Regards,
Trevor
You are viewing 1 out of 2 answers, click here to view all answers.
Search questions
Question stats
Active

Views

304 times

Answers

2

answers