Hi,
During my in progress saga to move my websites from Mspcontrol to SolidCP, I realize the Let's Encrypt is renewing the certificates automatically without errors, which is great! But I got two questions:
At the SolidCP Panel, Tab 'SSL' in 'Certificate Info' section shows the wrong Expiration Date, then, if a user opens the Panel to check the certificate he will think that the certificate has not been renewed.
The Tab 'SSL', when I click the button 'Renew Certificate' it opens the page 'Generate Renewal Request' instead of renew the Let's Encrypt certificate! How can I renew the Let's Encrypt certificate by the SolidCp panel?
Thank you,
Marcelo
Hello,
Sure, there were two Warnings: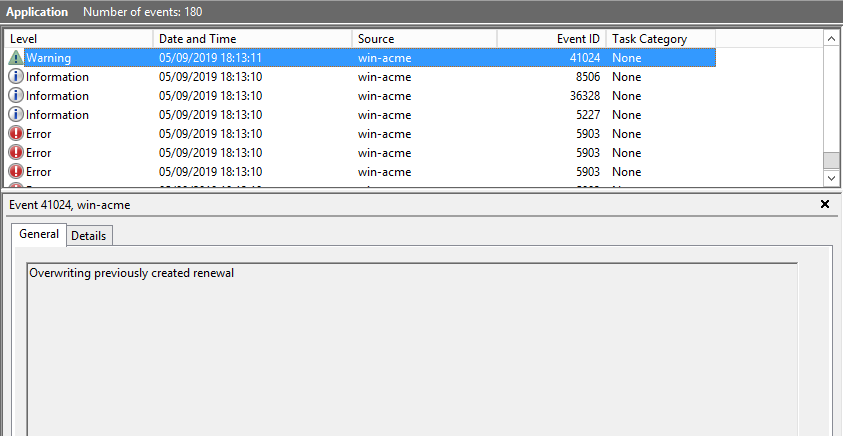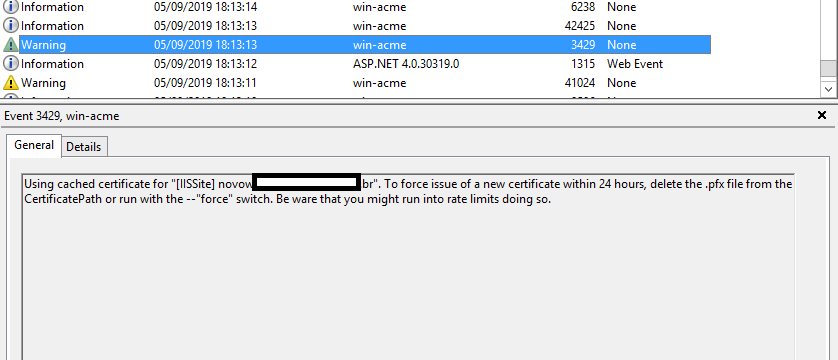 3. Then, how would we can Renew the Let's Encrypt by the Portal? The correct way would be to Remove the Certificate and Install a new one?
4. I believe the main problem is related with the fact that inside the SolidCP database it creates multiple lines of the same certificate (each time I click 'Install Let's Encrypt certificate' button it creates a new line in database), if I remove the old one the Certificate Info section starts to work again.


Thank you
You are viewing 1 out of 7 answers, click here to view all answers.
Search questions
Question stats
Active

Views

1579 times

Answers

7

answers