Hi,
During my in progress saga to move my websites from Mspcontrol to SolidCP, I realize the Let's Encrypt is renewing the certificates automatically without errors, which is great! But I got two questions:
At the SolidCP Panel, Tab 'SSL' in 'Certificate Info' section shows the wrong Expiration Date, then, if a user opens the Panel to check the certificate he will think that the certificate has not been renewed.
The Tab 'SSL', when I click the button 'Renew Certificate' it opens the page 'Generate Renewal Request' instead of renew the Let's Encrypt certificate! How can I renew the Let's Encrypt certificate by the SolidCp panel?
Thank you,
Marcelo
Hi all!
Backing to this subject, I have waited for the renew process runs automatically to check if the expiration date would change inside the panel, but it didn't!
The LE renew automatic process at SolidCP is working ok, but I notice that inside the SolidCP panel the expiration date is not updated and I am reciving emails from expiry@letsencrypt.org, warning me that the certificate will expire.
How could I fix this?
Certificate renewed: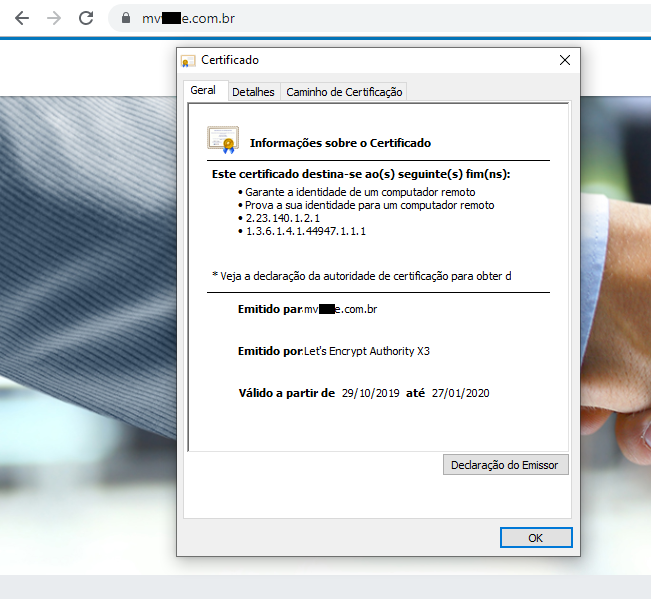 SolidCP Panel expiration date: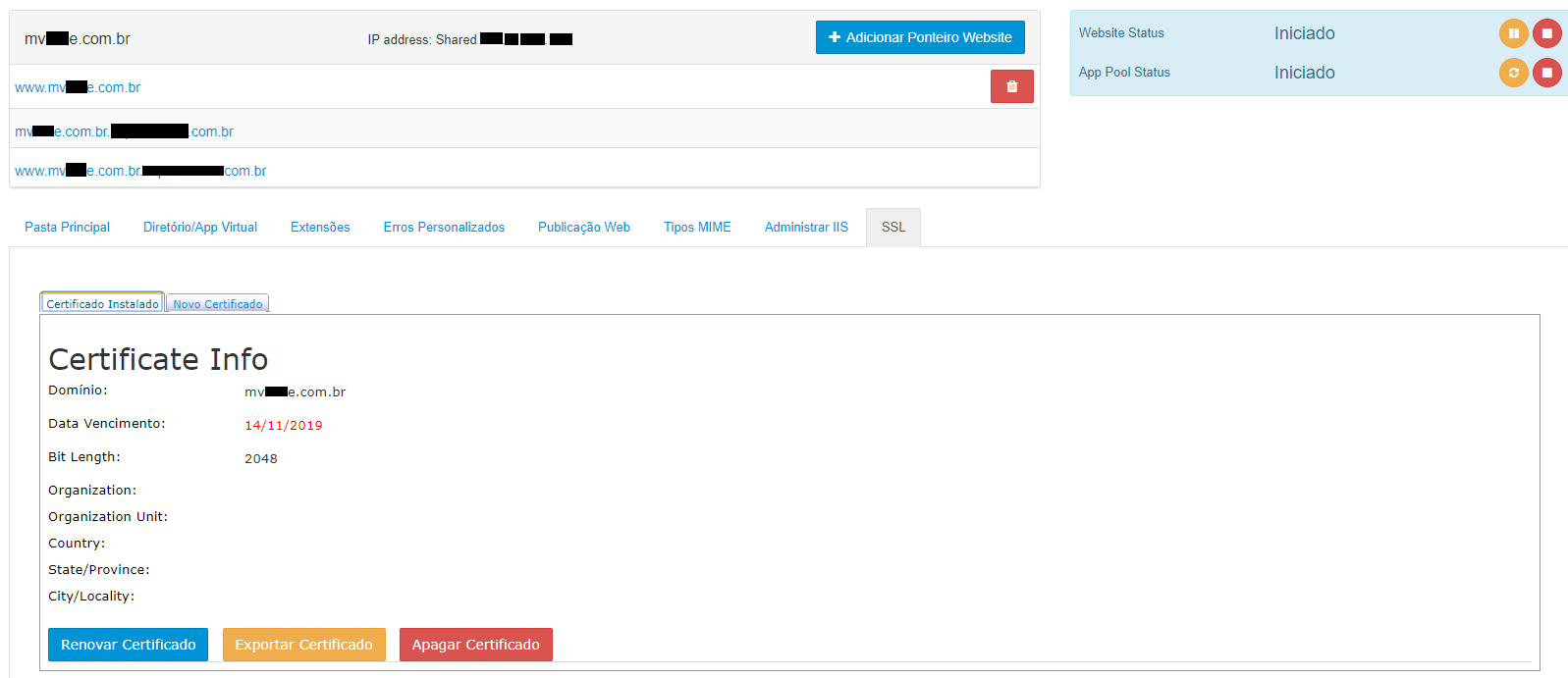 Email from expiry@letsencrypt.org: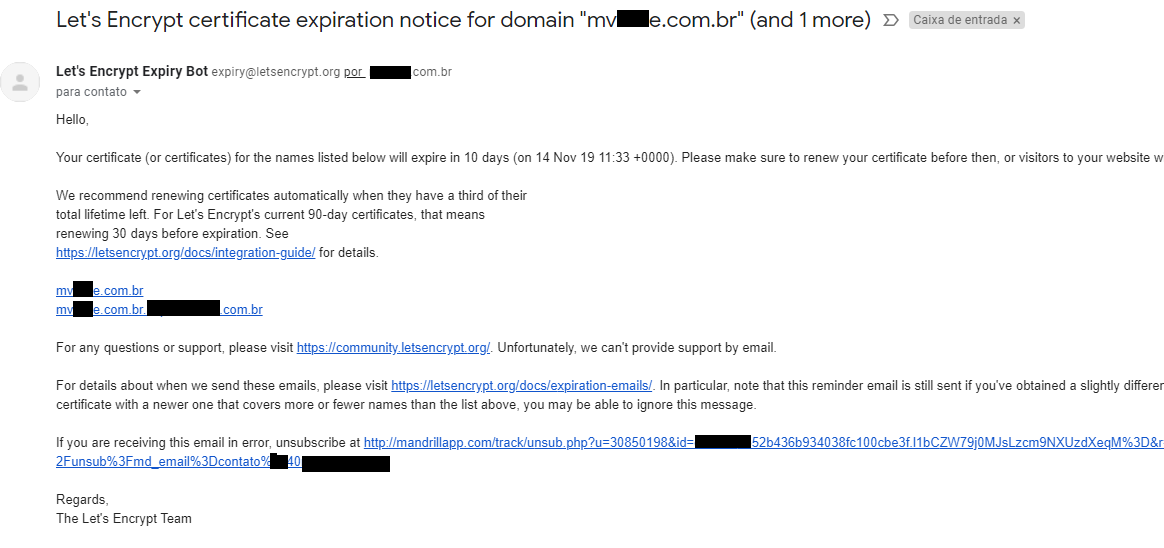 wacs.exe line:

Thank you.
You are viewing 1 out of 7 answers, click here to view all answers.
Search questions
Question stats
Active

Views

1580 times

Answers

7

answers