I am able to create 1 mailbox via the solidcp portal.  If I then attempt to create a second email address or alias, the \"Domain\" drop down is empty. The domain is no longer listed in the drop down.  I hope someone can help.  I find it strange that you can create 1 account just fine, but the domain is missing there after.  If I delete the first mailbox created, I can then create a new one as the domain is back in the drop down.  But then the same issue occurs after you create.
Mail Server: Mail Enable 9.x
Thanks for your help in advance.
This is the screen to create a new email account after 1 email account has been created.  There is no domain to select.  If I delete the 1st mailbox, then the domain is available.
-Thanks
Rob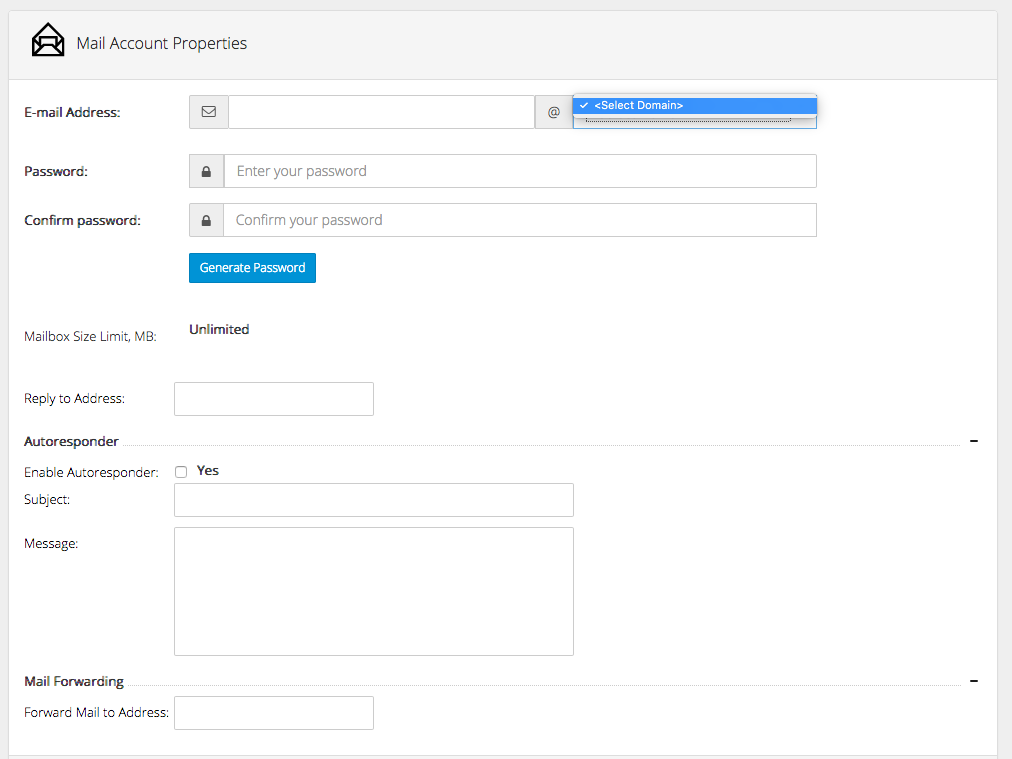 You are viewing 1 out of 5 answers, click here to view all answers.
Search questions
Question stats
Active

Views

1437 times

Answers

5

answers