Hello All,
I searched a little bit here in forum about MSPControl migration, but I am still lost!
Can I migrate the MSPControl version 1.0.0.6358 (this is the last version from 1.0) to SolidCP any version?
Is it still valid the migration tutorial from 2006 found here in the website (https://solidcp.com/kb/installation/migrate-mspcontrol-solidcp/) for my MSPControl version?
In some posts that I found Marco Tiggelaar said that they were working for a new script migration, was that script finish?
Today I have about 70 users and 240 websites, then a fresh SolidCP install would be a nightmare!
Thank you.
Hi Trevor,
Regarding the Let's Encrypt, I believe it is not possible to create SSL for a Preview Domain, is it?
Here are the print screens from the website I created: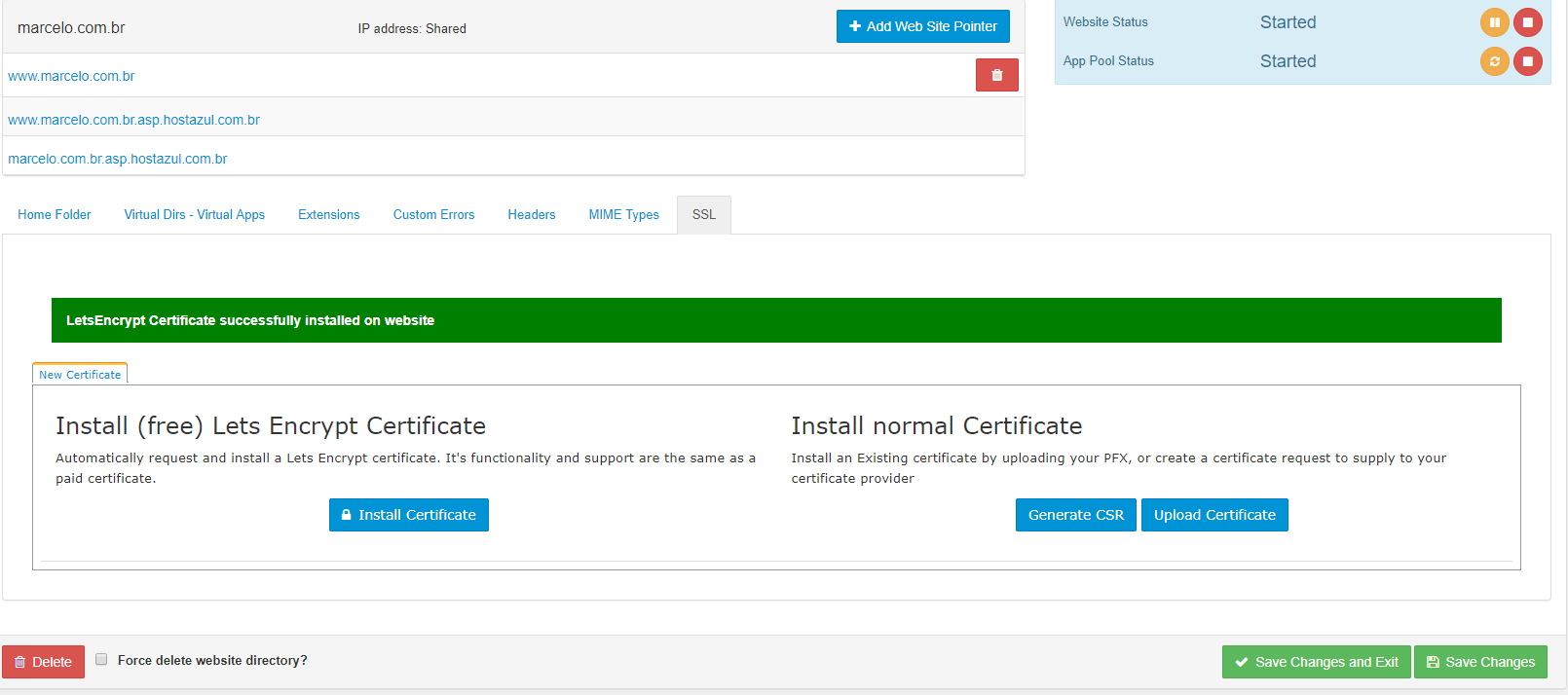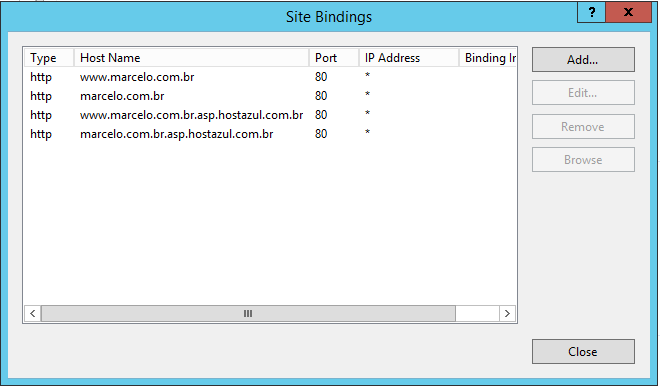 Here are the errors and information from letsecrypt_win_simple Event Log by order:
1 – (Information) Let's Encrypt Windows Simple (LEWS)
2 – (Information) Software version "1.9.7.42320" ("RELEASE")
3 – (Information) Running in unattended mode.
4 – (Error) ACME server reported "type" "urn:acme:error:unauthorized"
5 – (Error) ACME server reported "detail" "Invalid response from http://www.marcelo.com.br/.well-known/acme-challenge/11luEtYpyh3sFOYXu6eLnGe8k_0SgNyIyO8y8CrlwEE [66.232.27.65]: \"<!DOCTYPE html>\n<!–[if IE 7]>\n<html class=\\"ie ie7\\" lang=\\"pt-BR\\">\n<![endif]–>\n<!–[if IE 8]>\n<html class=\\"ie ie8\\" lang=\\"pt-BR\\">\""
6 – (Error) ACME server reported "status" "403"
7 – NullReferenceException: "Object reference not set to an instance of an object."
The let's encrypt is trying to reach the website by his original domain address, but as this is a test website I don't have the domain pointed to it, I would like to create the SSL for the Preview Domain only.
You are viewing 1 out of 5 answers, click here to view all answers.
Search questions
Question stats
Active

Views

285 times

Answers

5

answers