Hello
i am using solidcp with windows 2019 . when users and admin try to backup mysql database , below error shown :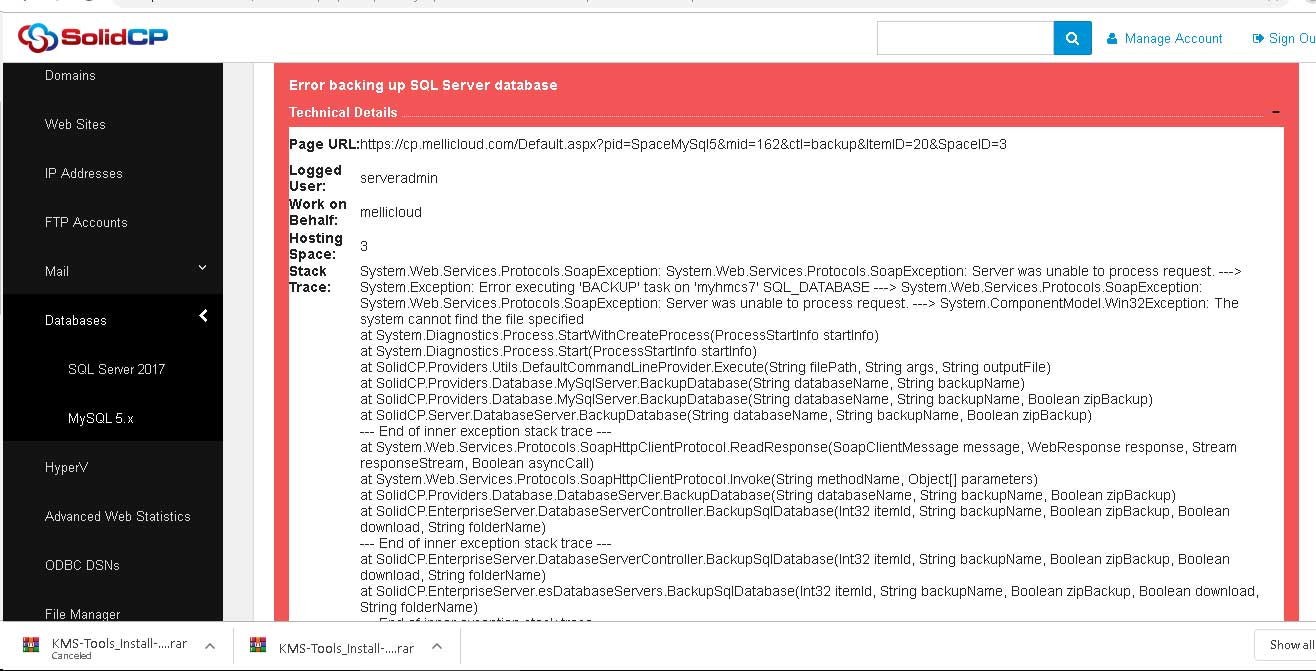 i check mysql setting and root password , every thing is ok.
below is my mysql setting :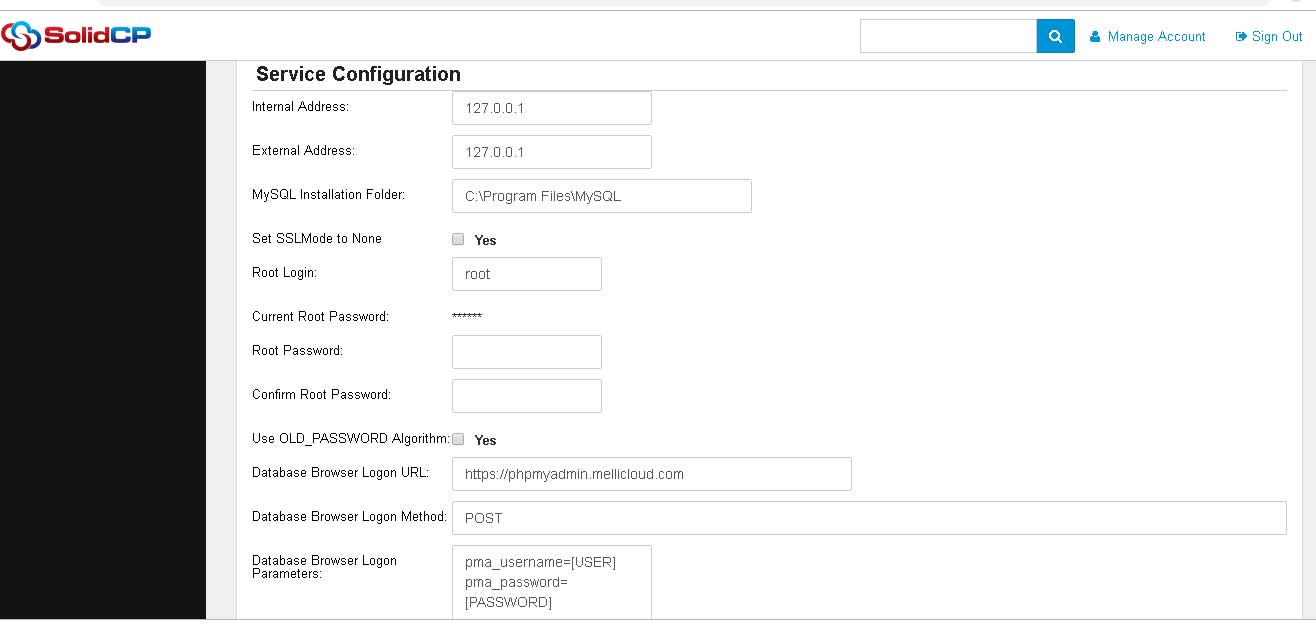 how can i solve this problem?
best regards
Hello,
Can you check you have set the MySQL Path in the provider settings and inside this path contains an mysqldump.exe
Kind Regards,
Trevor Robinson
You are viewing 1 out of 20 answers, click here to view all answers.
Search questions
Question stats
Active

Views

1489 times

Answers

20

answers