Hello
i am using solidcp with windows 2019 . when users and admin try to backup mysql database , below error shown :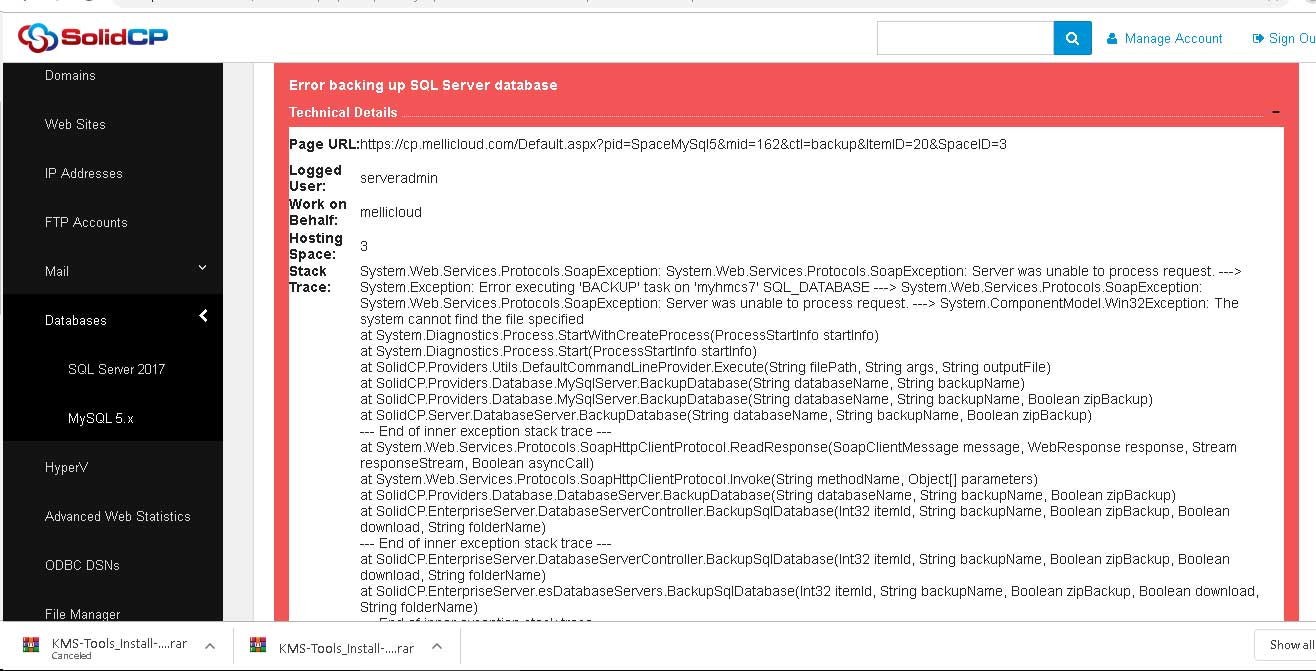 i check mysql setting and root password , every thing is ok.
below is my mysql setting :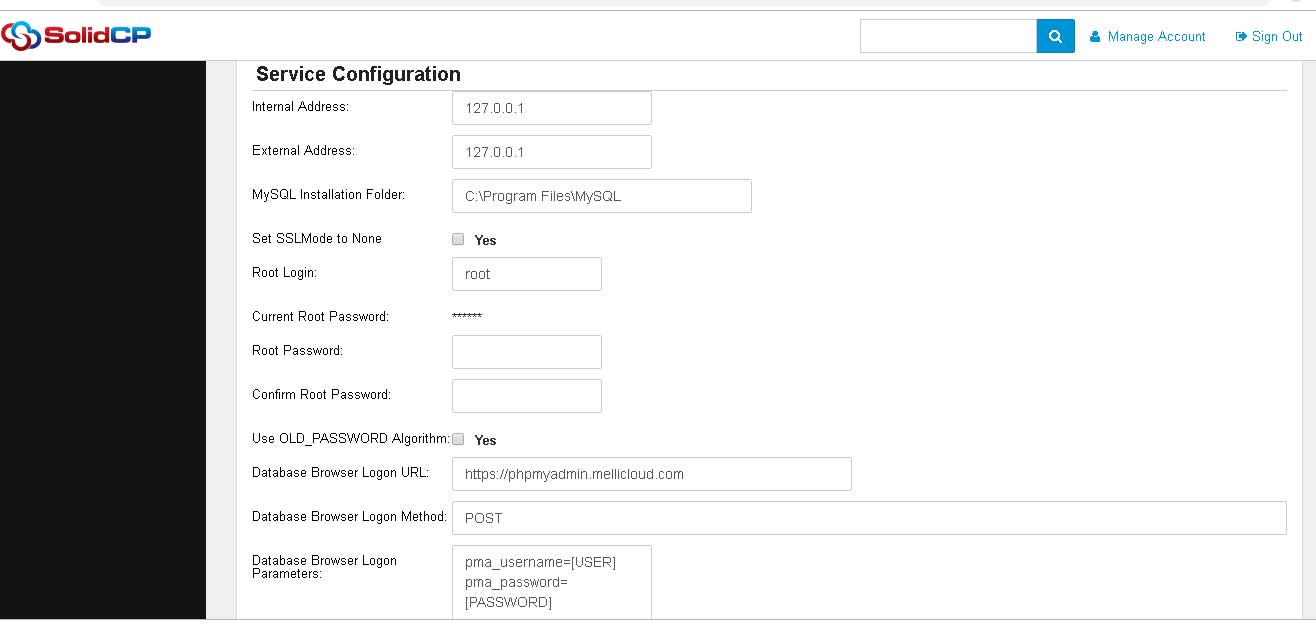 how can i solve this problem?
best regards
Hello,
You will want to change the Mysql Installation Folder to: C:\Program Files\MySQL\MySQL Server 5.7\bin
Regards,
Trevor
You are viewing 1 out of 20 answers, click here to view all answers.
Search questions
Question stats
Active

Views

1755 times

Answers

20

answers