Please help here we are facing this issue in windows.
System.Reflection.TargetInvocationException: Exception has been thrown by the target of an invocation. —> System.InvalidOperationException: There is an error in the XML document. —> System.InvalidOperationException: Type 'SolidCP.Providers.ResultObjects.HeliconApeStatus, SolidCP.Providers.Base, Version=1.4.6.0, Culture=neutral, PublicKeyToken=da8782a6fc4d0081' is not allowed here. See https://go.microsoft.com/fwlink/?linkid=2132227 for more information.
at System.Data.TypeLimiter.EnsureTypeIsAllowed(Type type, TypeLimiter capturedLimiter)
at System.Data.DataColumn.UpdateColumnType(Type type, StorageType typeCode)
at System.Data.DataColumn.set_DataType(Type value)
at System.Data.XSDSchema.SetProperties(Object instance, XmlAttribute[] attrs)
After adding in web.config file face a new error, please take a look on this and update.
Thanks in advance.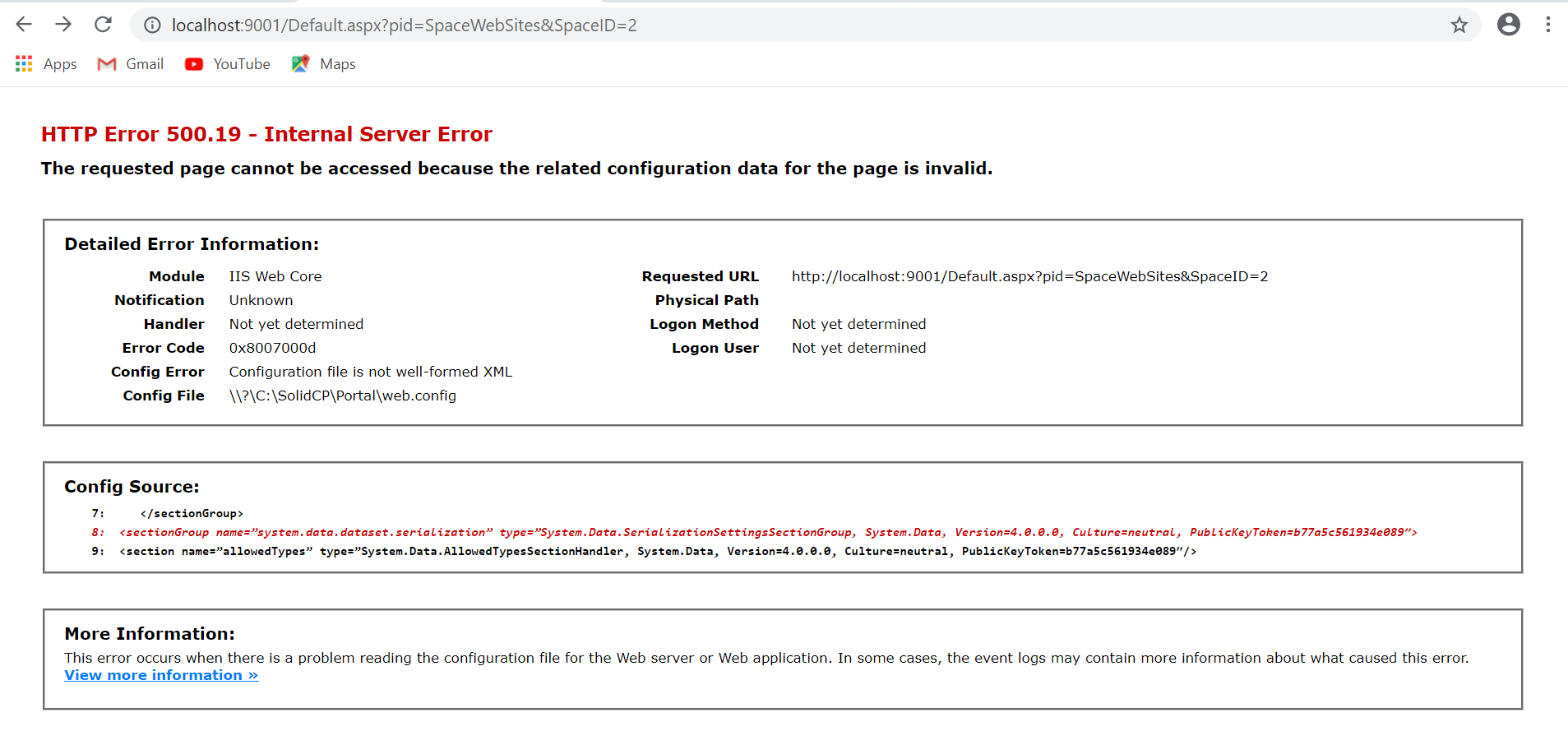 You are viewing 1 out of 6 answers, click here to view all answers.
Search questions
Question stats
Active

Views

271 times

Answers

6

answers