I have tested the page login in Google Mobile-Friendly Test and I get this result:
Page appears not mobile-friendly:
Text too small to read
Links too close together
Mobile viewport not set
Attach a screenshot for more details.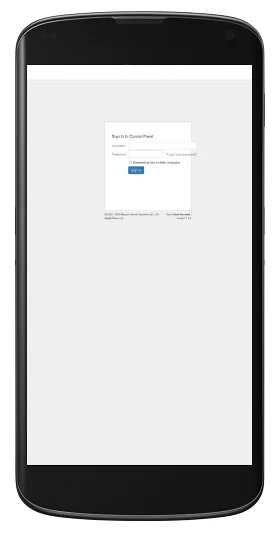 Small edit:
For a quick fix you can add:
'<meta name="viewport" content="width=device-width, initial-scale=1, maximum-scale=1″>' (without quotes) to default.aspx in the portal directory in the "header" section.
It's still not 100% good looking but atleast it's not scaled out and more useable.
I will have a more all round fix available within the next few days.
You are viewing 1 out of 4 answers, click here to view all answers.
Search questions
Question stats
Active

Views

6412 times

Answers

4

answers