Hi,
i'm new user of SolidCP. All ok with installation.
Now i have added first domain and inserted DNS records, but domain from www.xxxx.xx not resolve. I can't navigate.
In pictures there is the configuration of the dns records for the domain and service DNS
where am i wrong?
Thanks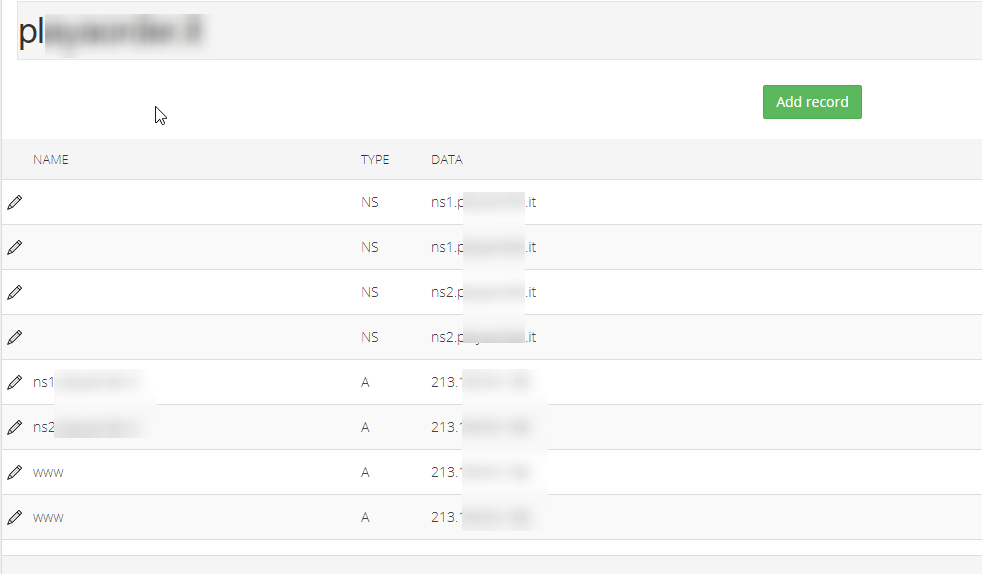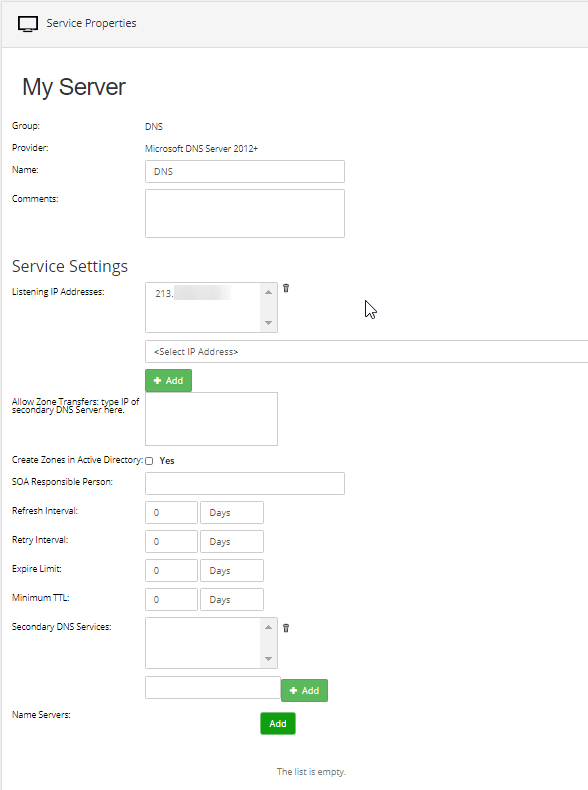 Hello,
How are you syncing the Secondary DNS servers?
As their ip's should be allowed in Allow zone transfer, and configured in Secondary DNS Services to be properly created on the secondary dns's.
It also appears all records show up twice, was there an issue creating the domain? (normally i only expect that behaviour when the domain is double inside the SolidCP Database).
In MS DNS mmc do you see the dns records just once? or also double?
Regards,
Marco
You are viewing 1 out of 1 answers, click here to view all answers.
Search questions
Question stats
Active

Views

82 times

Answers

1

answer