hello every one
I allow ssl in host panel  but no tab show in web site option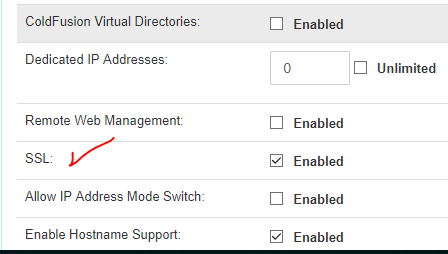 and when I try  install  ssl lets encrypt error show

this problem  happed in windows 2012-r2 and 2016
and I replace SolidCP-Server\bin\LetsEncrypt from  manual install  resource from this url
http://installer.solidcp.com/Files/1.4.3/SolidCP-Server.zip
but not work
thank you .
hello
thank  you Trevor Robinson
it's displayed now and can created Certificate thank  you .
Solved by enable  : Use SNI (Server Name Indication): in  configuration -> server -> web ->Other Settings -> SNI ->  ✓
thank you
You are viewing 1 out of 3 answers, click here to view all answers.
Search questions
Question stats
Active

Views

1293 times

Answers

3

answers