Hello, i have seen that i have a Problem with the Public Folders.
I follow the instructions and create a Public Folder ( publicFolderRoot ) bevor i create my first customer.
Now after creating the Customers, and using Outlook with Public Folders, i see that the Customer see my first Created Public Folder ( publicFolderRoot ) and his Company Public Folder.
How i can hide my Public Folder ( publicFolderRoot ) ?
Hi Marco, sorry for the late answer, i have setup the Exchange and also the DC on seperate servers.
Abou permissions here are some screenshots :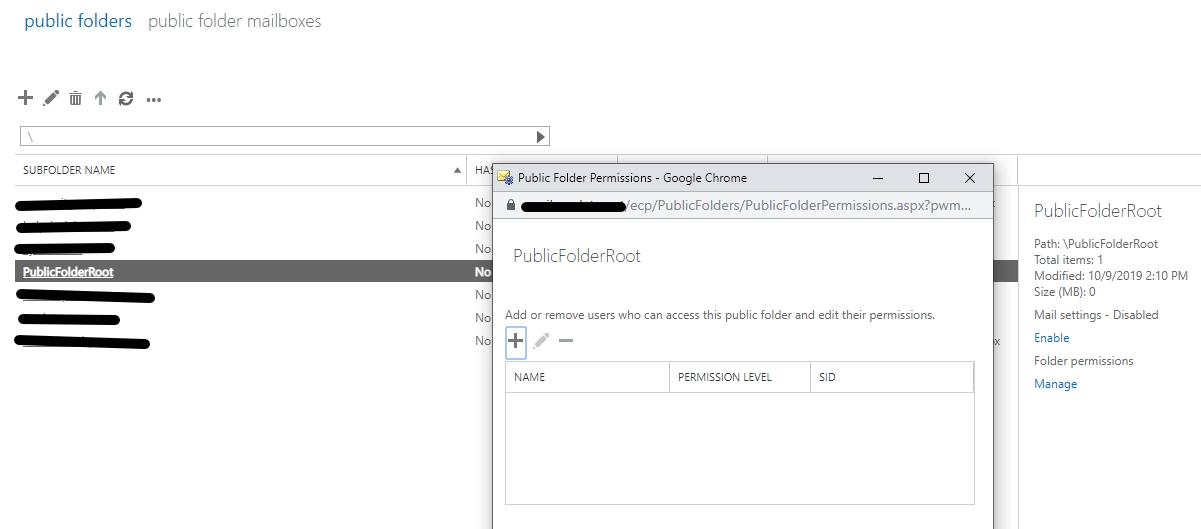 Just for info, this is a fresh installed Exchange 2016 Server ( Latest Version ) and i dont have edit any permissions, i just create the public folder what you see bevor i install and configure SolidCP and bevor i create my first user at SolidCP.
Hello,
No one should be able to see or have access to the root unless the users are assigned to it.
In general i would only expect to see such behavior when a default group is assigned to it, or in setups where Active Directory DC is on the same server as Exchange (this breaks permission based ruling due to being an Elivated server)
Regards,
Marco
Hello Support or Forum Members !?
Did anyone have a answer for me ?
I am the only one what have the problem ?
Search questions
Question stats
Active

Views

99 times

Answers

3

answers