Hello,
From the serveradmin gui in customer's side everything is ok but when I log in with customer's account login information, some of menu are missing
with serveradmin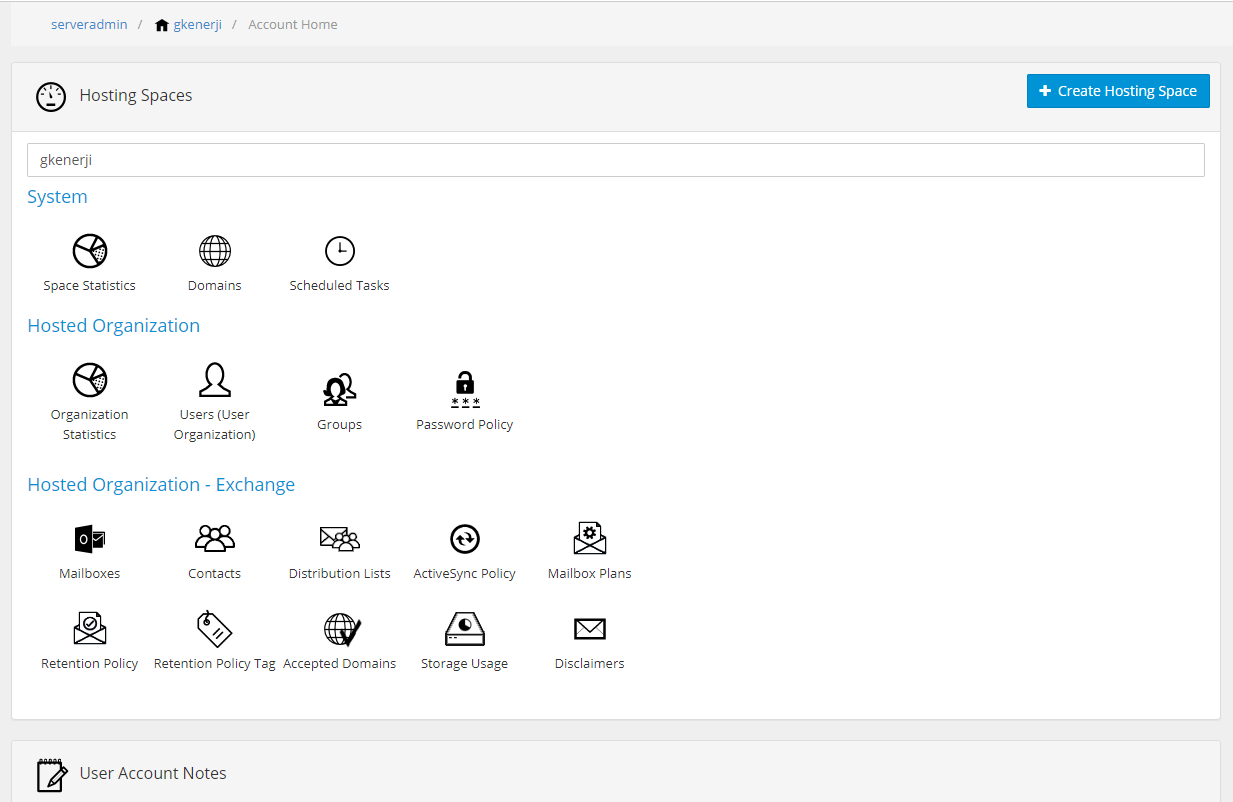 with customer username and password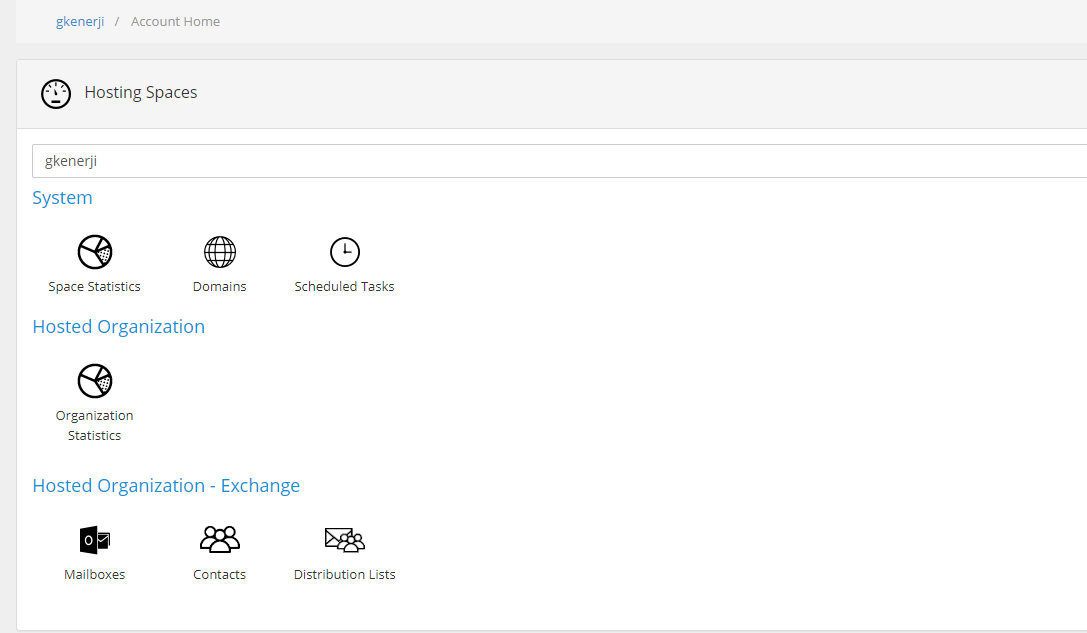 Hello,
The menu's really depend on your hosting plan settings.
I am half tempted to say given the customer options do you have: "Consumer Organization Support" enabled?
This option basically means your creating an organization similar to "@outlook.com or @gmail.com" meaning a shared envirnoment on the same domain which are not connected to eachother (segregated).
Regards,
Marco
You are viewing 1 out of 2 answers, click here to view all answers.
Search questions
Question stats
Active

Views

144 times

Answers

2

answers