Hi there…
I was tried to set up the Cloud Folders.
I followed the tutorial at https://solidcp.com/kb/configuration/cloud-storage-configuration/ but after complete I not see a option to add the cloud folders for a user in the SolidCP portal.
I have included in the hosting plan a option for Cloud Folders but still I can´t add this to the users.
Anyone can help me?
Tks,
Marcel Souza
Pds Informática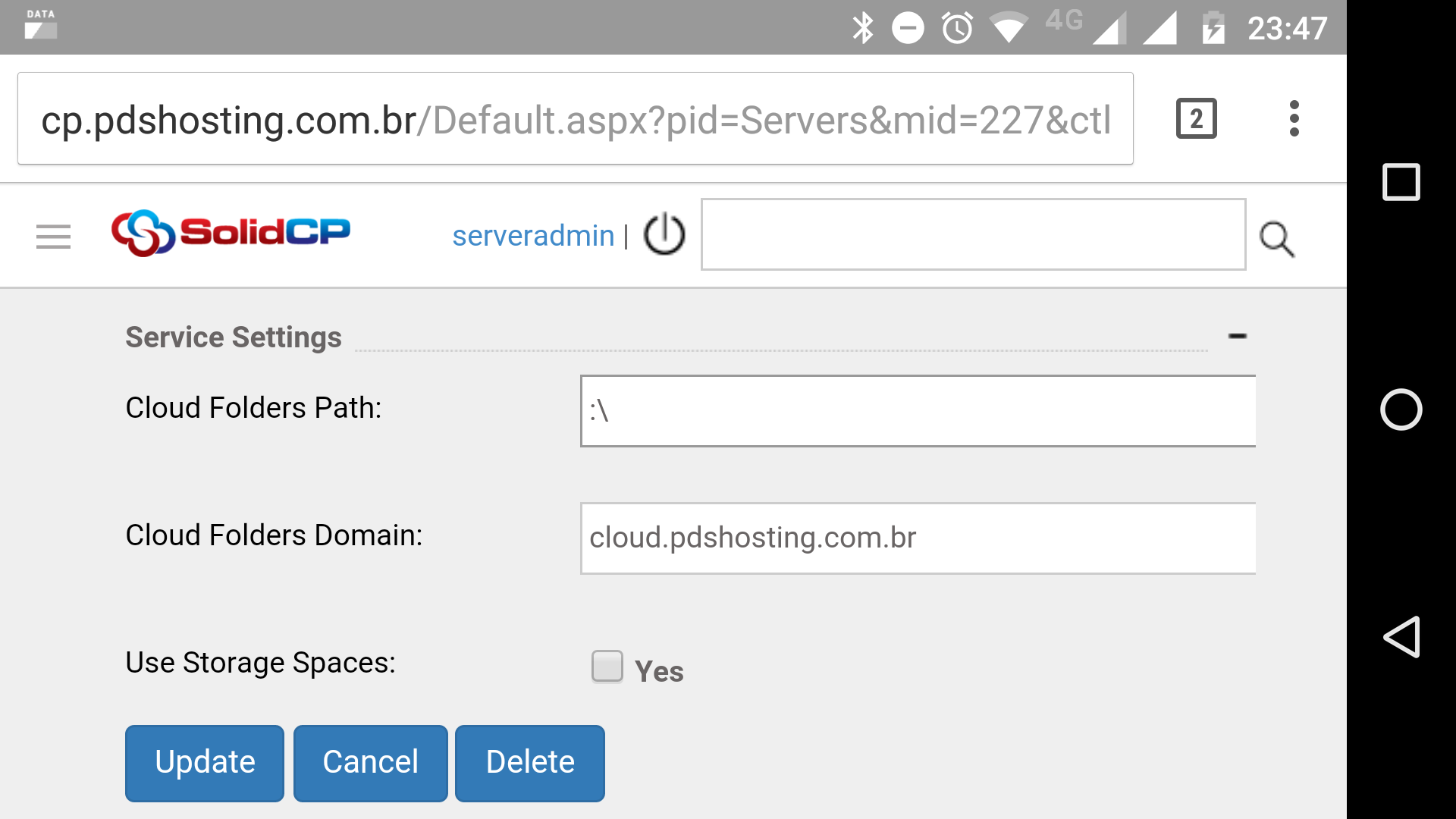 I can't set the Cloud Folders Path. The box to write the path are disabled.
The file server and file server resources manager were installed and the server have an ip address assigned. ?
You are viewing 1 out of 9 answers, click here to view all answers.
Search questions
Question stats
Active

Views

9798 times

Answers

9

answers