Hi,
after migration from websitepanel solidcp user cannot see the exchange 2013 mailbox user's details such as mail flow settings etc. It seems like user does not have enough admin rights but I could not find any settings to update for the user. I've attached the screen the user sees on mailbox details page
Thanks,
Bora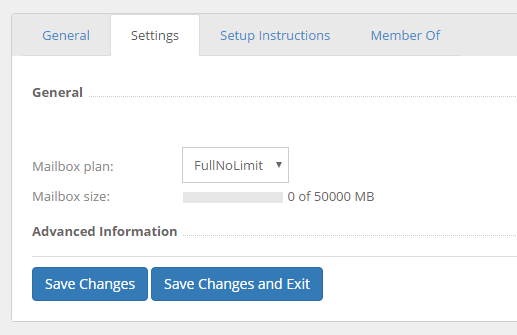 Yes this was because of "consumer organization" setting. It was not checked before I think I might have checked it after the migration problem I had before.. I was playing around to see if something was not transfered correctly.
Thank you for help. Again 🙂
You are viewing 1 out of 1 answers, click here to view all answers.
Search questions
Question stats
Active

Views

3352 times

Answers

1

answer