for this issue this is my solution
https://solidcp.com/forum/question/change-site-extensions-to-another-php-version-io-error/
Solved ♥
my feed back :
just open iis and select  the server name
open handler mapings and select php_via_fastcgi*
from the side menu you will  find it's locked just press unlock and it will work fine
you can do this with php you want to allow change to it
if you install 5 different version you can unlock all . or unlock what you want make it enabled to select from the  solidcp panel extension
thank you .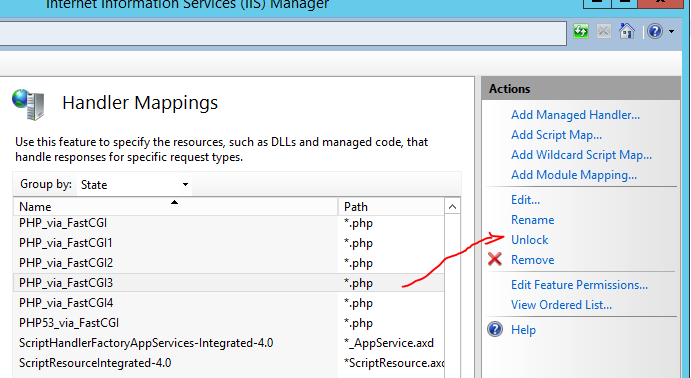 Glad you have it resolved.
and good to know this one (i must say i never encountered it).
Search questions
Question stats
Active

Views

137 times

Answers

1

answer