Since beginning of solidcp the control panel has a bug with counting number of SQL Server databases in each customer. It seems that SolidCP doesn't count number of database created in each hosting space.
I think the image better explains the situation: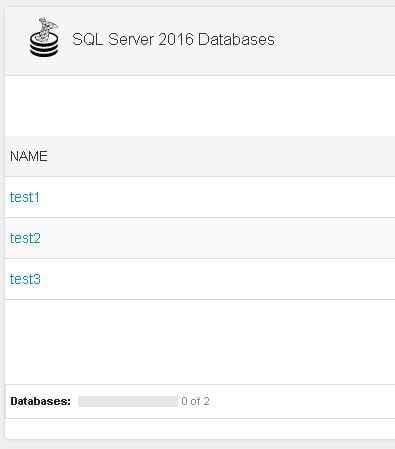 Hello,
I have taken the time to check 1.4.1 and it appears to be functioning fine.
We can take a more indepth look at your environment using our paid premium support. You can click the Contact button at the top of the page to submit a ticket.
Kind Regards,
Trevor Robinson
You are viewing 1 out of 7 answers, click here to view all answers.
Search questions
Question stats
Active

Views

2192 times

Answers

7

answers