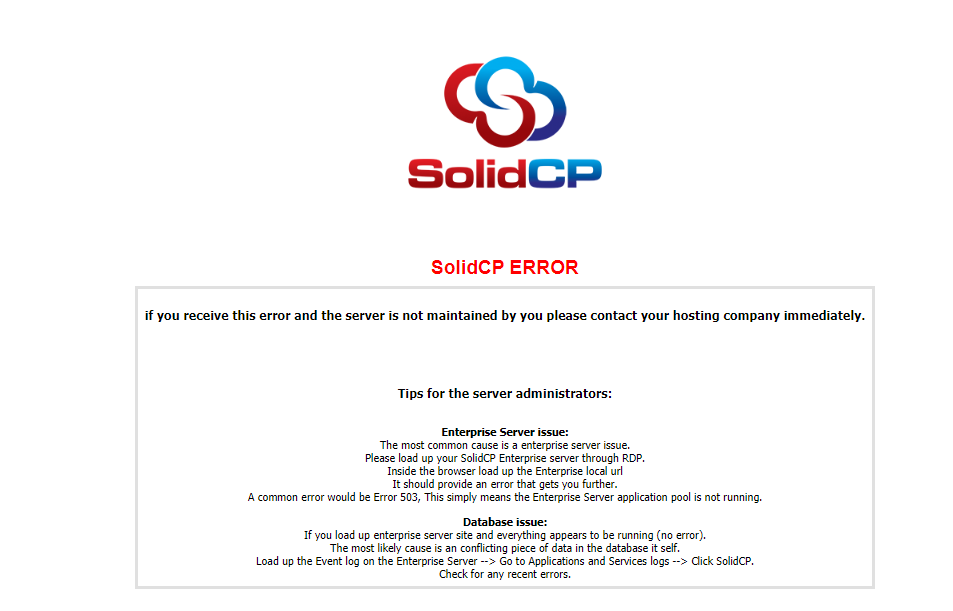 Please provide a solution to the problem, I can not log in with Reseller username
Hello,
When this type of error occurs you are best to try login to SolidCP on the server itself as detailed errors are normally enabled for local users.
You could also enable detailed errors on the Portal and Enterprise server to see if you get a more detailed error but ensure you set them back to the default after.
Regards,
Trevor
You are viewing 1 out of 1 answers, click here to view all answers.
Search questions
Question stats
Active

Views

189 times

Answers

1

answer