Hi,
I have 11 mailboxplan for a client.
I want to delete those that are not associated with any mailbox, but get the error:
"Unable to delete mailboxplan. Make sure the mailbox plan is not assigned to any mailbox".

I have already verified that there is no mailbox associated with the mailboxplan I am trying to delete.
Any idea what it might be?
WebsitePanel Version 2.1.0 + Exchange 2013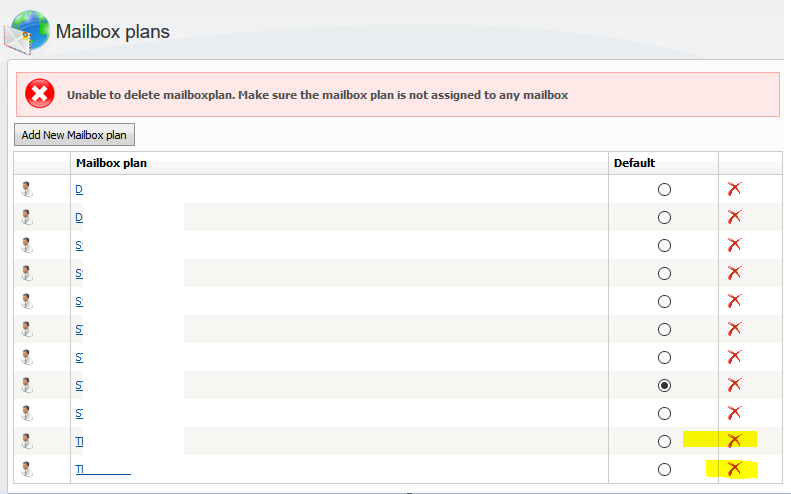 Thanks!
Hello,
Please note that Websitepanel is currently out dated by 4+ years, so i am not sure if this works in websitepanel, but in SolidCP there's a maintenance drop down where you can "restamp" all mailboxes from 1 plan to another, once you have done that you should be able to delete the plan fine (atleast in SolidCP).
Regards,
Marco
Search questions
Question stats
Active

Views

628 times

Answers

1

answer