Just got a new dedicated server while trying to to install solidcp I am getting this error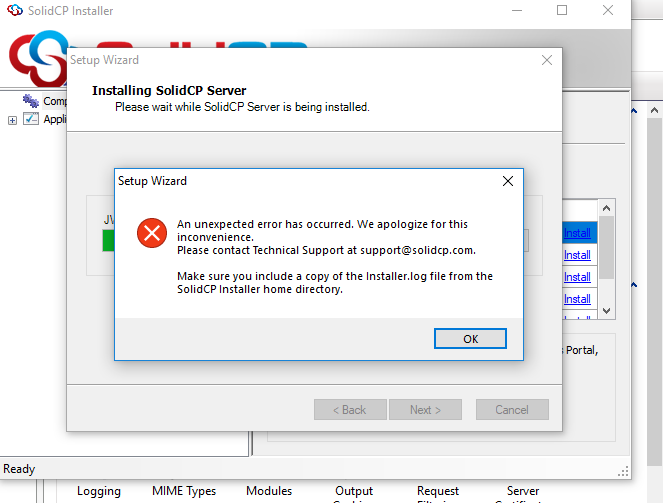 And I do not find insstaller.log file as well. Can someone please help me.
Hello,
The install log should be located in the installers directory.
You can also click on "application settings" which has a button for the installer log.
(without the installer log it will be hard for us to assist as it can be a range of things why it errors, in most common cases it's due to username / website / application pool already existing).
Regards,
Marco
Search questions
Question stats
Active

Views

1018 times

Answers

1

answer