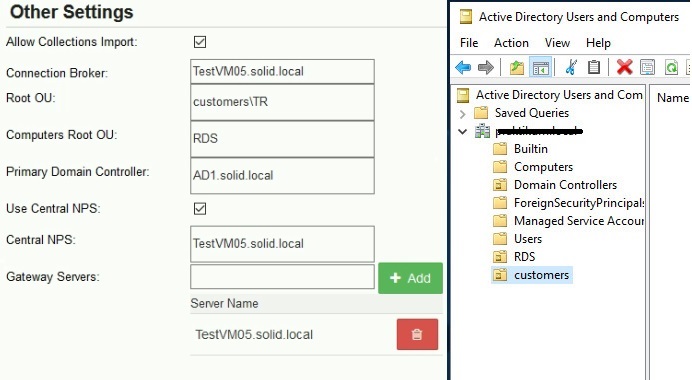 Hey,
first time setting up RDS on Win2019 together with SolidCP. I watched the tutorial "How to setup Microsoft RDS" on the Manuals page but I'm unsure how to set up the part for the Root OU/Computer Root OU.
What is this part about and how do I set it up correctly.
Thank you in advance for looking into that matter.
Regards,
Marius
Hello,
Following your screenshot you will just want the following:
Root OU: customers
Computers root OU: RDS
Kind Regards,
Trevor
You are viewing 1 out of 1 answers, click here to view all answers.
Search questions
Question stats
Active

Views

714 times

Answers

1

answer