We just upgraded a full solidcp install with about 2 months, version 1.2.1, to 1.3.0 and now have access to Let's Encrypt certificates.
Just tested adding to a test website but it takes a long time processing and stops with an error. The certificate is created but not binded to the website… another thing, there is no option to select the URL to bind on SSL, there should be the option to add to www.domain.com or just domain.com or whatever other pointer.
What could be the reason for this error?
We have other server that were upgraded from websitepanel and are running solidcp version 1.2.0, some sites use let'sencrypt (with the issue with the renewals problem, but we solve by installing new ones).
Can we upgrade directly to version 1.3.0 these websitepanel migrated servers fine?
Was this already tested? Will it assume already running let'sencrypt websites?
Pls advise
AG

Thank you for sharing this info.
from explicit ip to * (for new websites) is in the Web service settings at the top: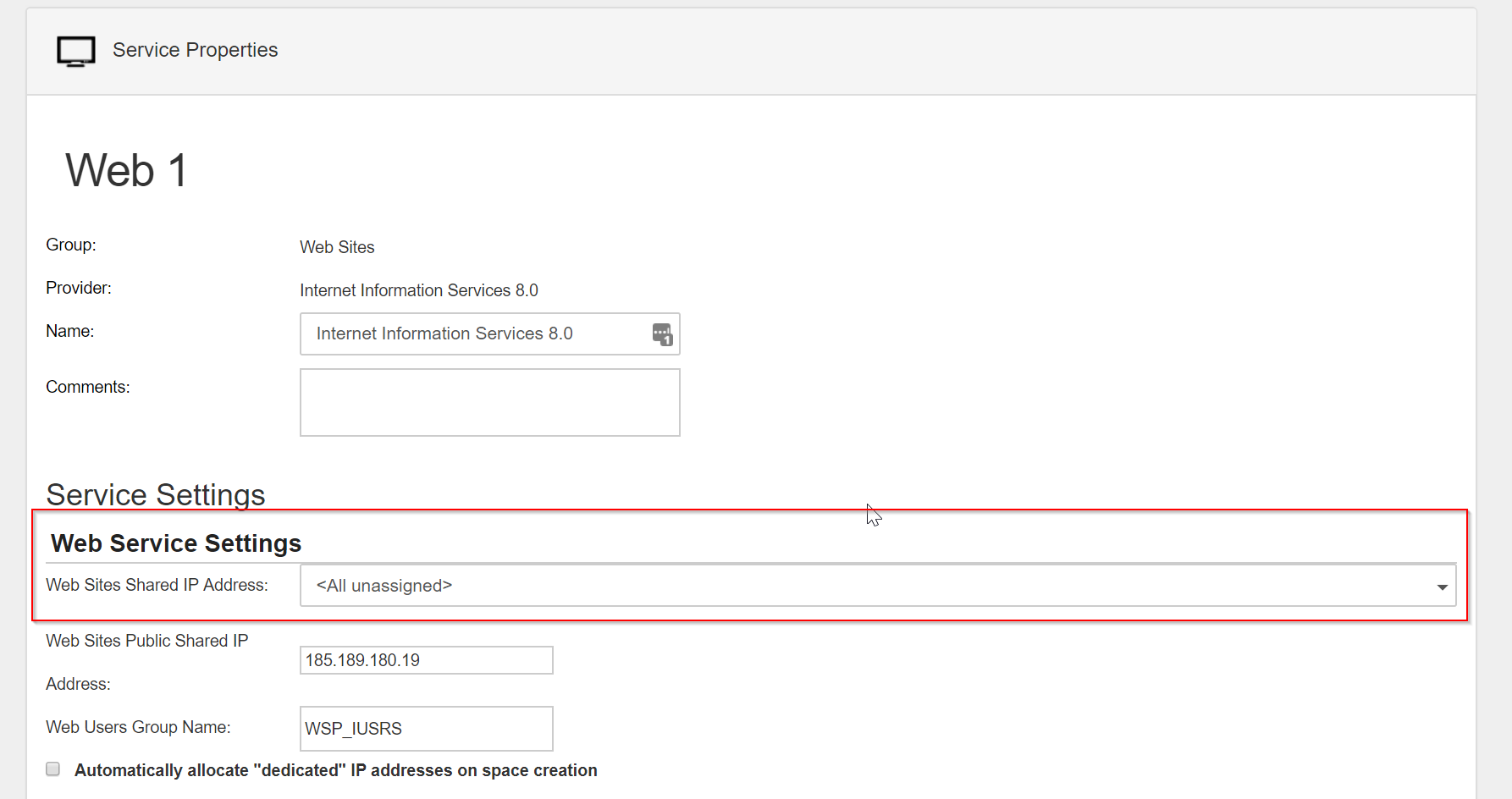 Do note this applies for new sites only.
For existing sites changing the bindings would be in the applicationhost.config file manually.
However if your not 100% confy i wouldn't recommend doing a mass find+ replace in there. instead we are working on a fix (which is still in testing currently) to allow explicit ip's without messing up existing certificates etc.
Which should address this part of the issue for everyone.
The https binding it self should be created by the LetsEncrypt win Simple client automatically tho (once it has * 80 with hostname).
Can you provide any logs or information as to why that one refused to function? you could optionally manually run the Lets Encrypt win Simple client from the SolidCP Server\bin\LetsEncrypt
Example command: letsencrypt.exe –plugin iissite –siteid 1 –emailaddress myaddress@example.com –accepttos –closeonfinish
SiteID goes by actual SiteID not by name.
If you run the example command it shouldn't pop up any questions or issues, if it does it would be good to report it here (as it's most likely where SolidCP gets stuck).
Regards,
Marco
You are viewing 1 out of 19 answers, click here to view all answers.
Search questions
Question stats
Active

Views

771 times

Answers

19

answers