As pe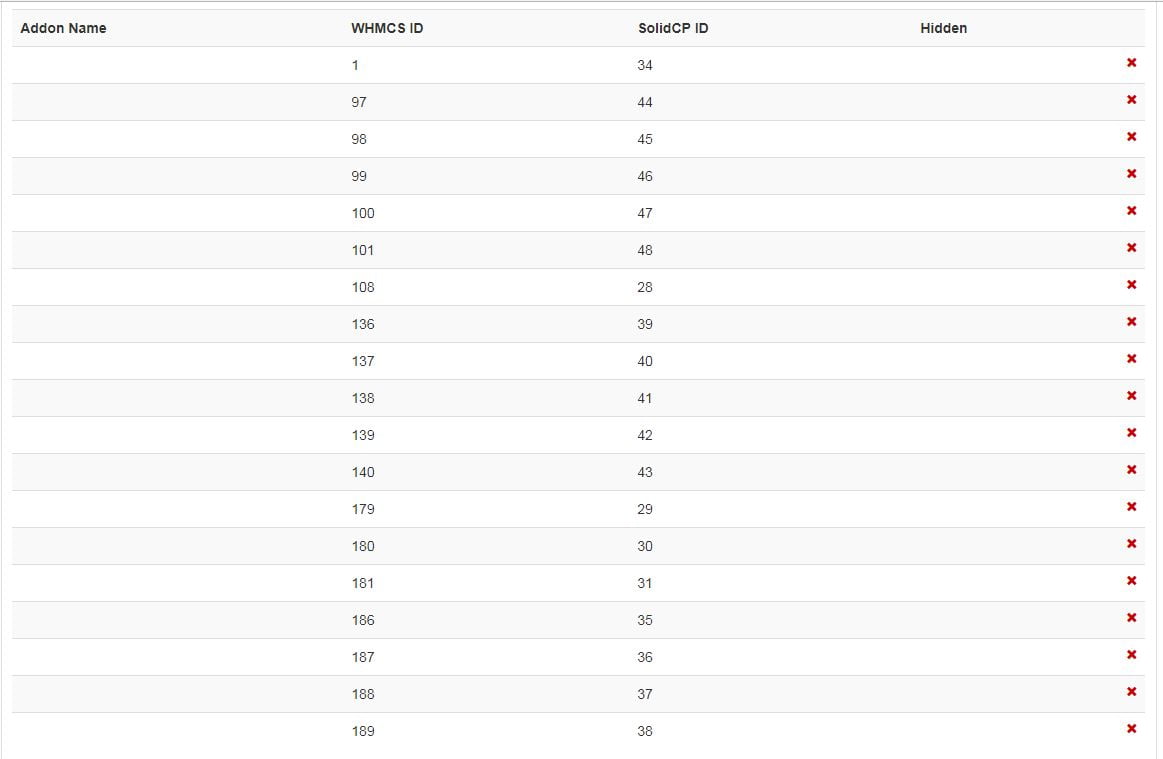 r the following answer provided on the forums:
https://solidcp.com/forum/question/inquiries-regarding-hyper-v-working-with-scp/?show_answer=4220#answer_4220
It asked to create hosting addons on SCP as well as configurable options in WHMCS then you need to create a link or association as per the attached screenshots…
All those setting were done properly and with caution however once client order is auto provisioned (VPS) unfortunately he gets the Default Hosting space specs (CPU, RAM, HDD, IP, Snapshots etc..) none of the hosting addons/upgrades were available for him. at the point of creating his own VM he could only get the default settings none of the upgrades…
Any assistance in this regards is appreciated.
Hi,
in fact, these are the right fields in the HTML source code. On your first screenshot I was confused by the "delete" images, because on this page you don't have any delete buttons.
Neverthenless, in which SolidCP module tab are you trying to set up the configurable options? In Addon Automation or in Configurable Options tab? You should activate on the Settings tab the option "Configurable Options active" and you should make the assignments in the configurable options tab, not in the Addon tab. The Addon Automation tab is only for assignments of WHMCS Addons to SolidCP Addons, while the third tab assigns Configurable Options of a product to SolidCP Addons.
If you are not able to enable the "Configurable Options active" checkbox, please download the latest version of the module here: http://installer.solidcp.com/Files/plugins/SolidCP.WHMCSModule.zip
In a previous version there was a bug, which could prevent to activate the Configurable options in the settings.
Please note, that this module only support WHMCS 6.x and 7.x.
Best regards
Bogdan
hdseed

selected as best answer
Search questions
Question stats
Active

Views

2137 times

Answers

6

answers