SimpleDNS 8 Support Coming Soon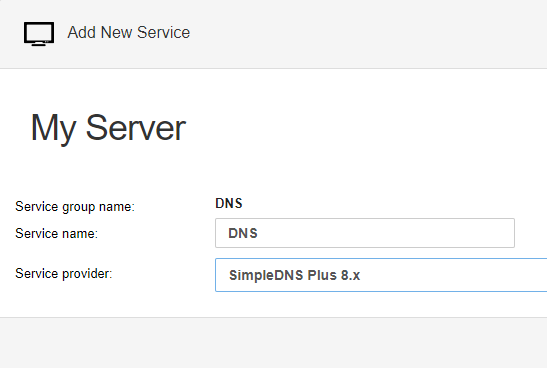 Thought I would share this with the community considering that SimpleDNS 8 has been released and boasts many new features - those that are most notable are the new API and compliance for DNSFLAGDAY.
We were fortunate enough to have one of our clients assist with the development after we were not being able to allocate development resources internally due to other commitments.
The changes included within SimpleDNS 8 include bug fixes dating back from SimpleDNS 5, 6 and resolve issues such as long string format for records such as txt, additional record types including CAA records, and many more.
There are one or two changes which I need to feedback and have added to the latest fix and as soon as these are done I'll post a manual update guide for those that want to implement the changes we have made in the event that the next version of Solid is only pushed out in a month or two.
Hi Jade
Is there any update on this? We are having to process more and more DKIM requests manually at the moment so we are eager to implement this update when it is released.
Thanks
Mark Donne
Very interested in this also.
Hi Guys
These changes have been approved for the next release of solid so the file provided here is a hack in the mean time.
Use at own risk, and make sure that you run backups prior to any change.
Where you see C:SolidCP please read that as your install directory.
Instructions: 
1. Download the zip file
2. Extract the zip file
3. Copy the web.config files from both Enterprise Server and Server directories to a safe place. Take note of which one came from which directory this is very important 
4. Delete the three directories and their contents from C:SolidCP
5. Copy the three directories from the extracted zip file to C:SolidCP
6. Copy and replace the web.config file in Enterprise Server and Server with the ones you backed up earlier.
7. Execute the following SQL command on the solidcp database: INSERT INTO [dbo].[Providers]([ProviderID], [GroupID], [ProviderName], [DisplayName], [ProviderType], [EditorControl], [DisableAutoDiscovery]) VALUES (1901, 7, N'SimpleDNS', N'SimpleDNS Plus 8.x', N'SolidCP.Providers.DNS.SimpleDNS8, SolidCP.Providers.DNS.SimpleDNS80', N'SimpleDNS', NULL);
8. Run iisreset from an elevated powershell/command prompt.
https://absolutehosting.co.za/downloads/Absolute-hosting-SolidCP-SimpleDNS.zip
Next stable release of SolidCP has now been scheduled in for end of April.
(Countdown is visible on the SolidCP homepage).
It will contain the Simple DNS 8 provider thanks to Jade and his client.