Hi Guys,
While traversing > Customers > (user) > Websites > (image below).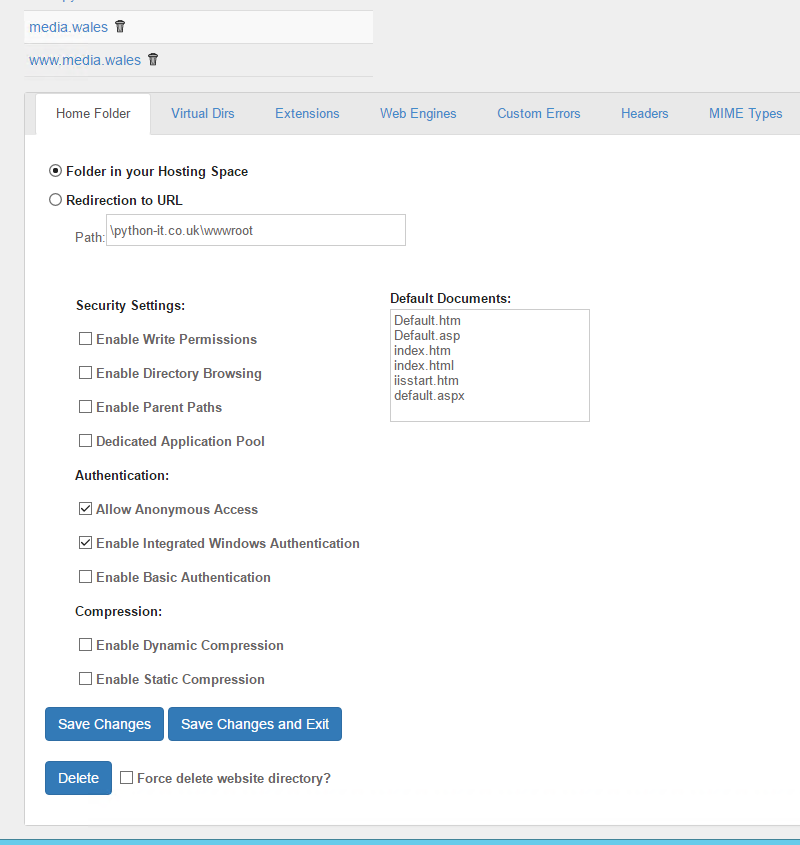 If i do anything on this page and save, or on any of the tabs like web engines etc, i get what to me is a generic error.
have you guys seen this error before?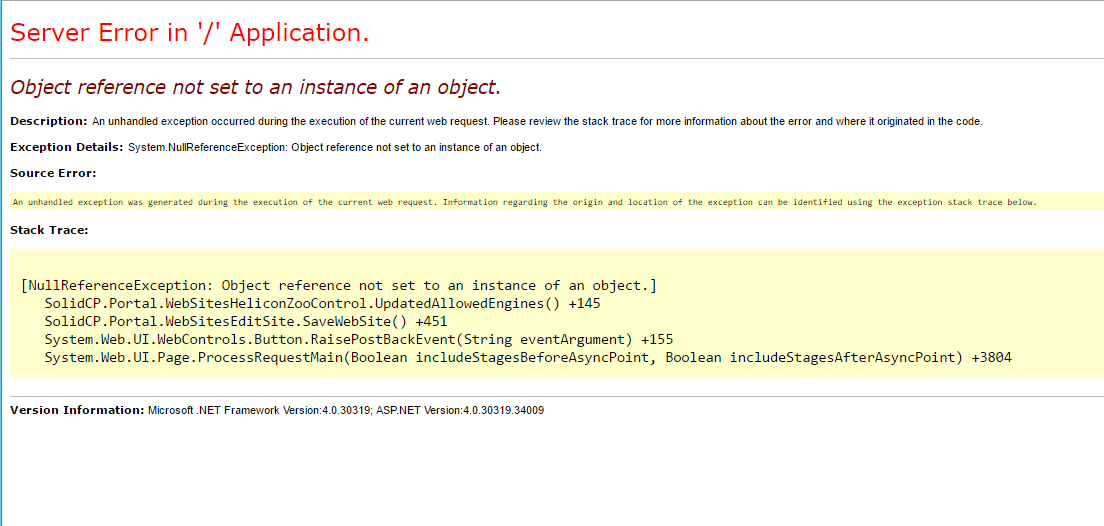 I installed ZOO also but made no difference.
Cheers guys, cant figure this one out.
Dean
Hello,
It looks like it falls over Helicon ape.
Can you check in your hosting plan –> and make sure it's turned off?
i'm not 100% sure if this will fix existing (you can test) if not try a new hosting space and make a test website while trying to replicate your issue (it should then be fixed).
If it fixes it and it doesn't work for existing i will check out how to resolve the existing for you (will most likely be a sql query)
Regards,
Marco
Hi Marco , thanks again for helping with this, ill donate what i can after i get paid, 🙂
.htaccess (Helicon Ape): Is not disabled, i ensured it was off during the installation as per your install guide/video.
But to ensure i had not missed anything i created a new hosting plan & Customer space with minimal settings like domain and stats etc.
created new domain & site.
Now i can successfully save the web settings, ill go back to my default hosting plan now and see if i can eliminate the problem module.
Thanks 🙂
Dean
Search questions
Question stats
Active

Views

3821 times

Answers

2

answers