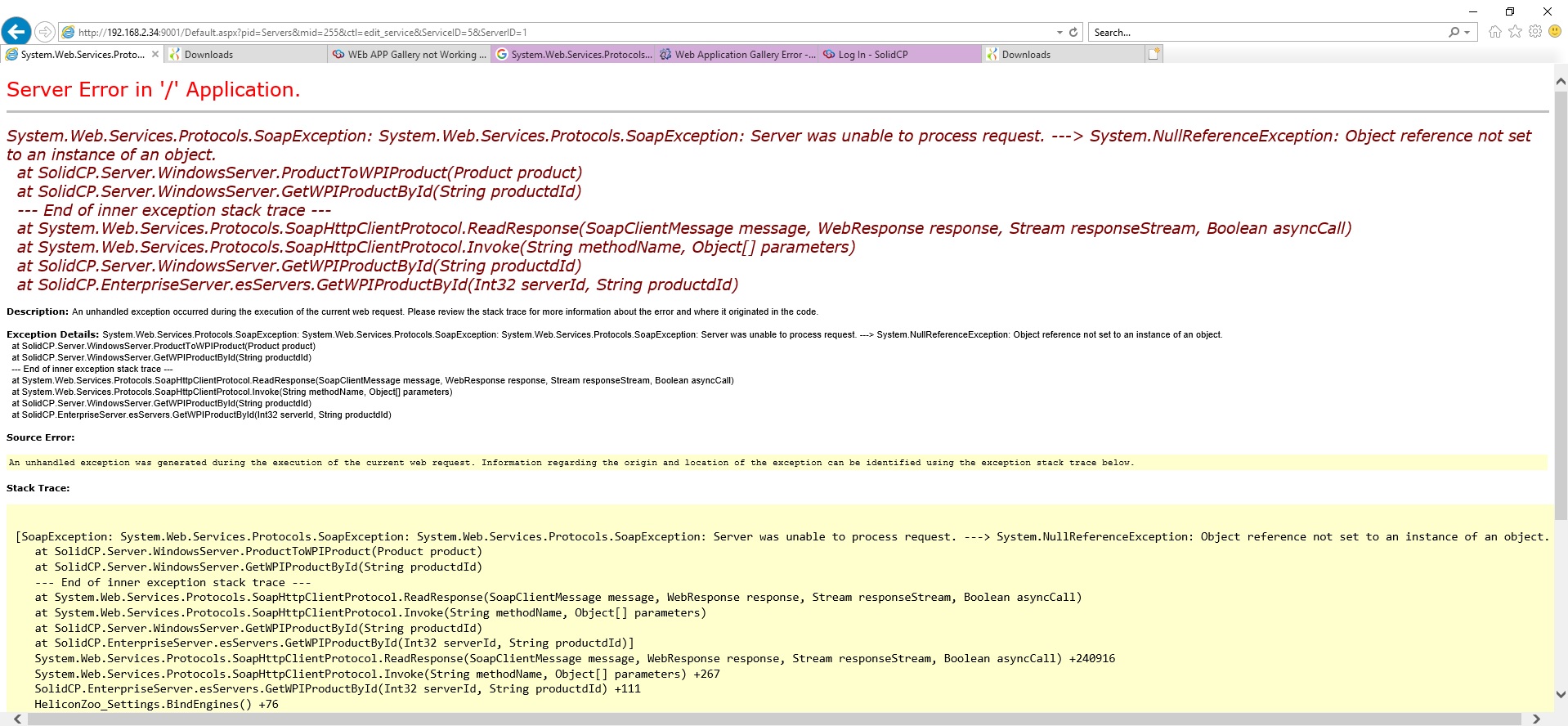 I'm suffering with the above error on Servers > Web engines. This is a fresh install on Windows 2019. Any help or ideas would be great.  I have tried several web application xml links all working when i click web platform installer. Just not sure where else to look.  To make worse i can't remove them either.
Regards Craig
Hello,
Web engines depends on Helicon zoo module however this is quite out dated these days.
In general i wouldn't use web engines anymore (and we will no longer automatically add it to new setups from next release, hopefully also have a fix so you can just delete it through portal when it doesn't work).
Till then you can easily remove it through the database –> dbo.services table.
Regards,
Marco
Search questions
Question stats
Active

Views

515 times

Answers

1

answer