Hi, I just setup my solidCP and trying to add Hyper-V provider to manage VMs remotely
I have installed SolidCP Enterprise server and SolidCP Portal with SQL server 2012 Express on an Windows VPS.
Then I installed SolidCP server ASP 4.5 to my server.
Everything going great, I followed step by step just like tutorial said then when I filled in things needed and press 'update' for the Hyper-V configuration, it has error like this: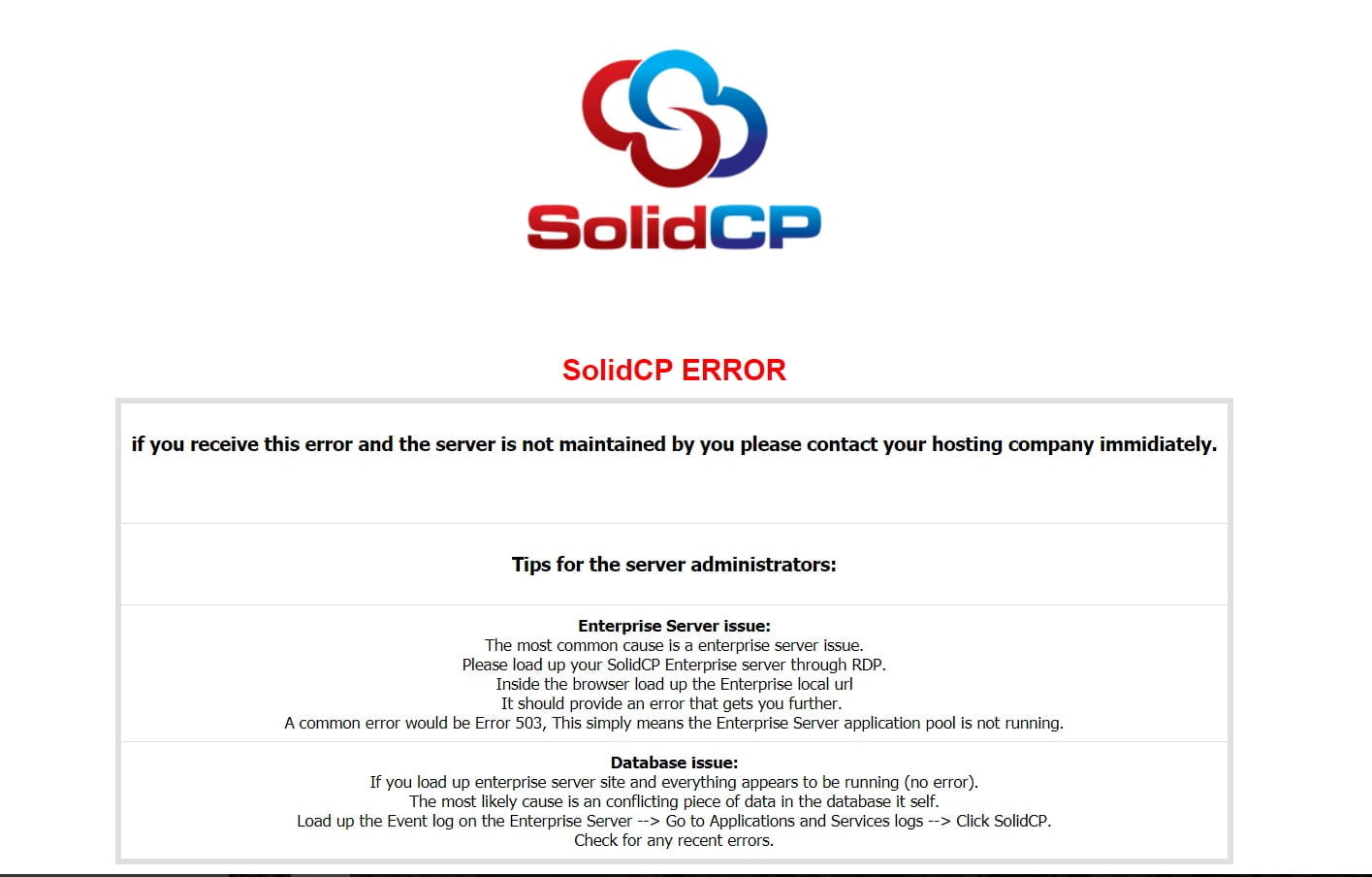 While my enterprise server is still functional without errors and I can't find any logs on my Windows 'Event log'.
Is there any solutions for this kind of errors? I can provide server credentials (Enterprise server and Server)
Search questions
Question stats
Active

Views

3010 times

Answers

15

answers