I just upgraded the FTP server to Windows 2016 and tried to change the provider to 113 (FTP 10.0). Once i try to access the Servers –> FTP settings page I hit this error:
Any ideas why it behaves this way? Thanks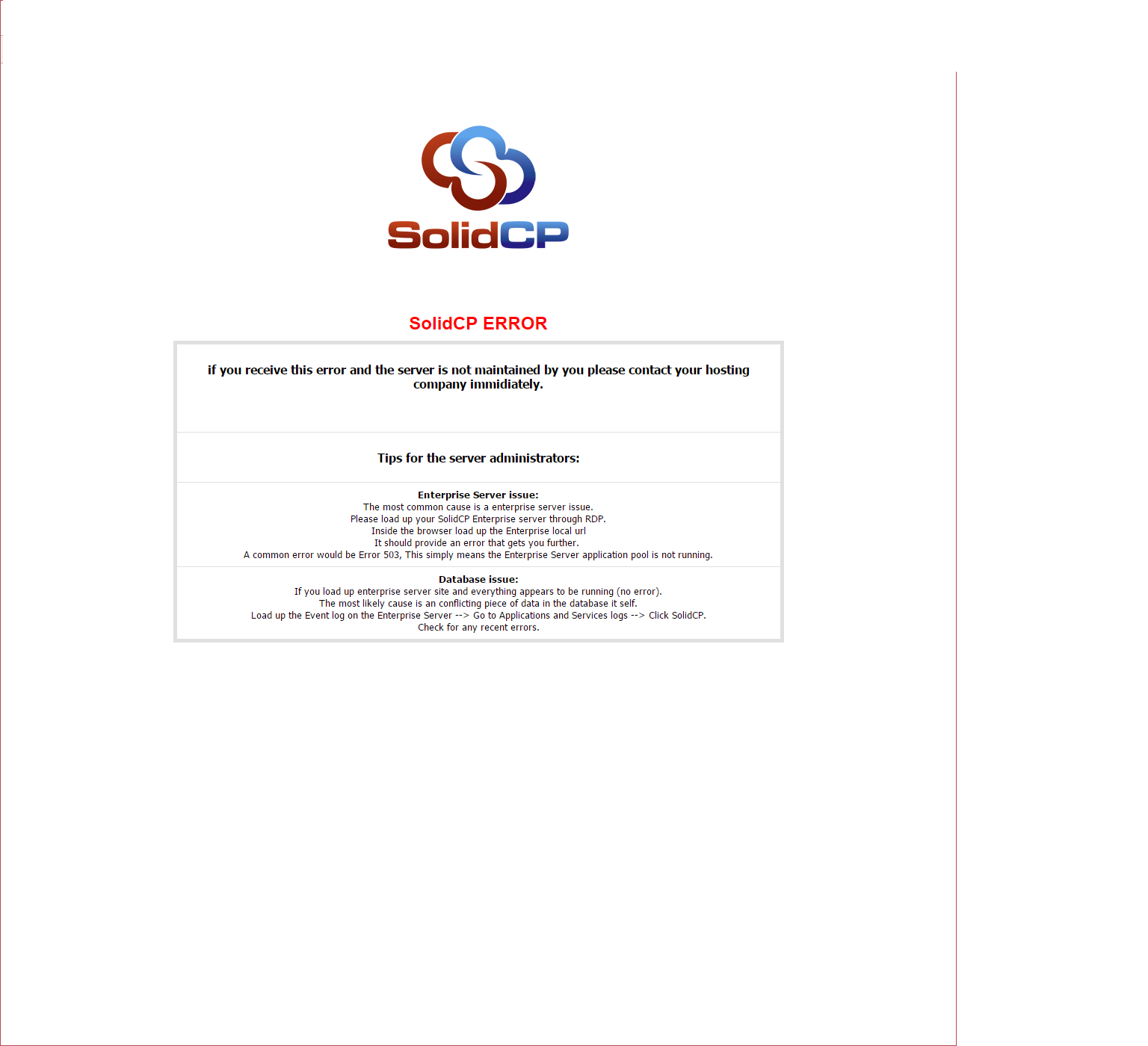 Question is closed for new answers.

Hello,
Normally that should work fine, did your previous provider ID been the FTP 8.0? (as that should work without issues). So if you only changed the ProviderID in the Services table for the old IIS FTP 8.0 provider to the new provider ID it should be happy.
Do note that it does require to have the FTP 10 dll in the SolidCP server (so make sure it's up2date version 1.1.2, not for example an older version 1.0.1)
Other then that it should be fine.
You can double check the event log to find a stack trace as to why it errors.
Search questions
Question stats
Active

Views

1166 times

Answers

10

answers