Hello
i had Solidcp 1.4.2 and created a reseller .every thing ok
now i added hyperv service (from another server) and define 3 ip in configuration>ip address in vm external ip pool on hyperv server.
then add this hyperv to my virtual server belong to related hosting plan to my existed reseller with unlimited vps and unlimited external network and unlimited ip
but when my reseller try to add vps , in the externall network he isshown all ip address in your hosting space is used. but no one use 3 ips i added in pool.
what mistake i did?
how can i add ip or more ip to my existed reseller?
when i myself try to create vps , all three ip shown to me and i can select it.but reseller can not see any ip
Best Regards
Hello,
You need to go into the reseller then select HyperV under the Hosting Space Menu. From here to go the VPS Menu and select External Network. You can then assign these to the user.
Thanks,
Trevor
Hello
i have a reseller named mellicloud , i did what you said and send step by step screenshot for best view of the problem :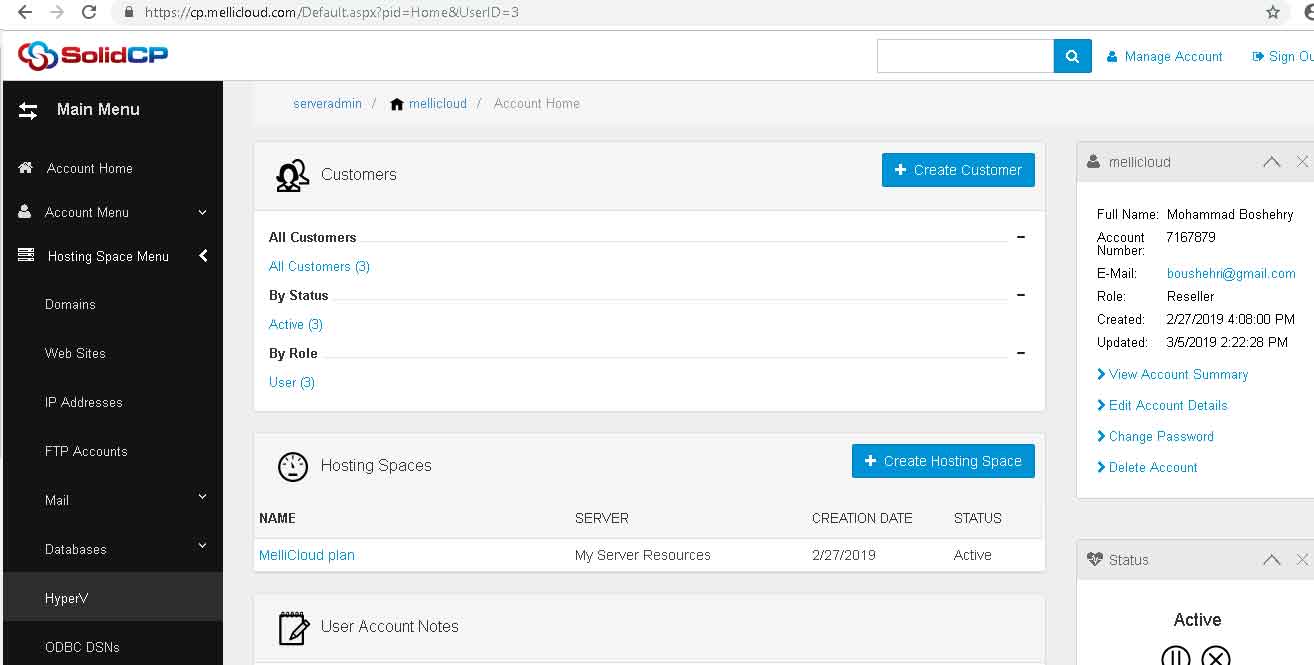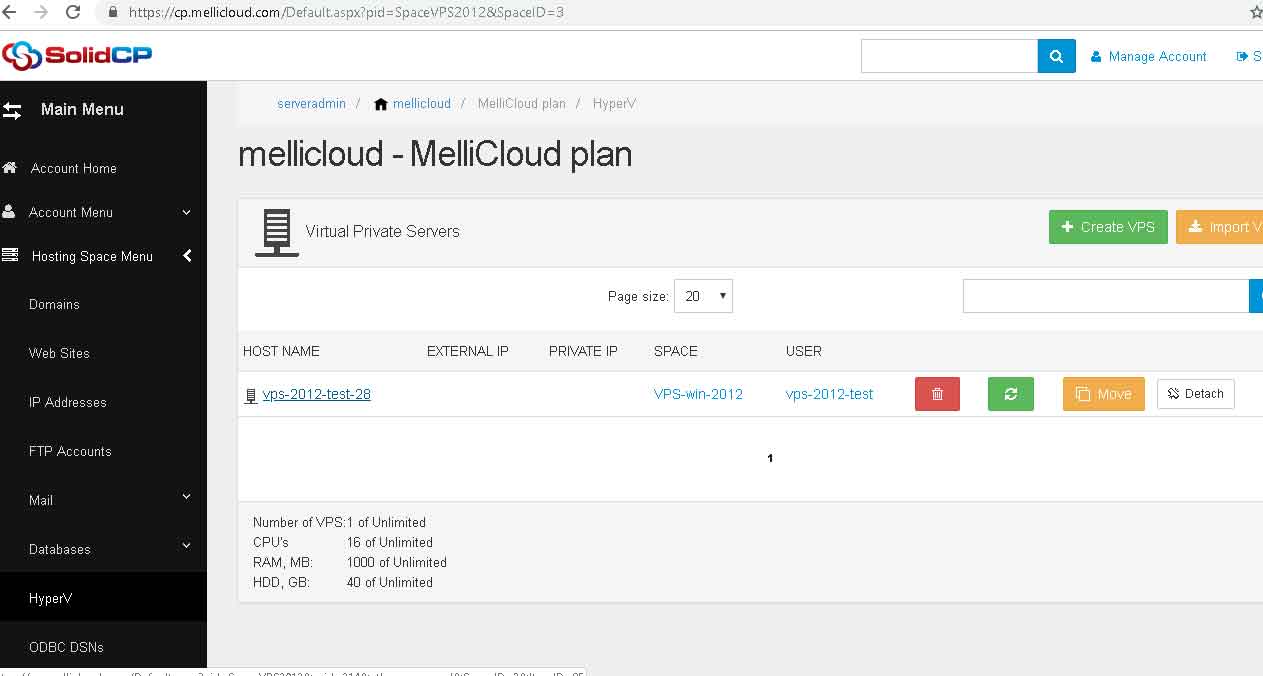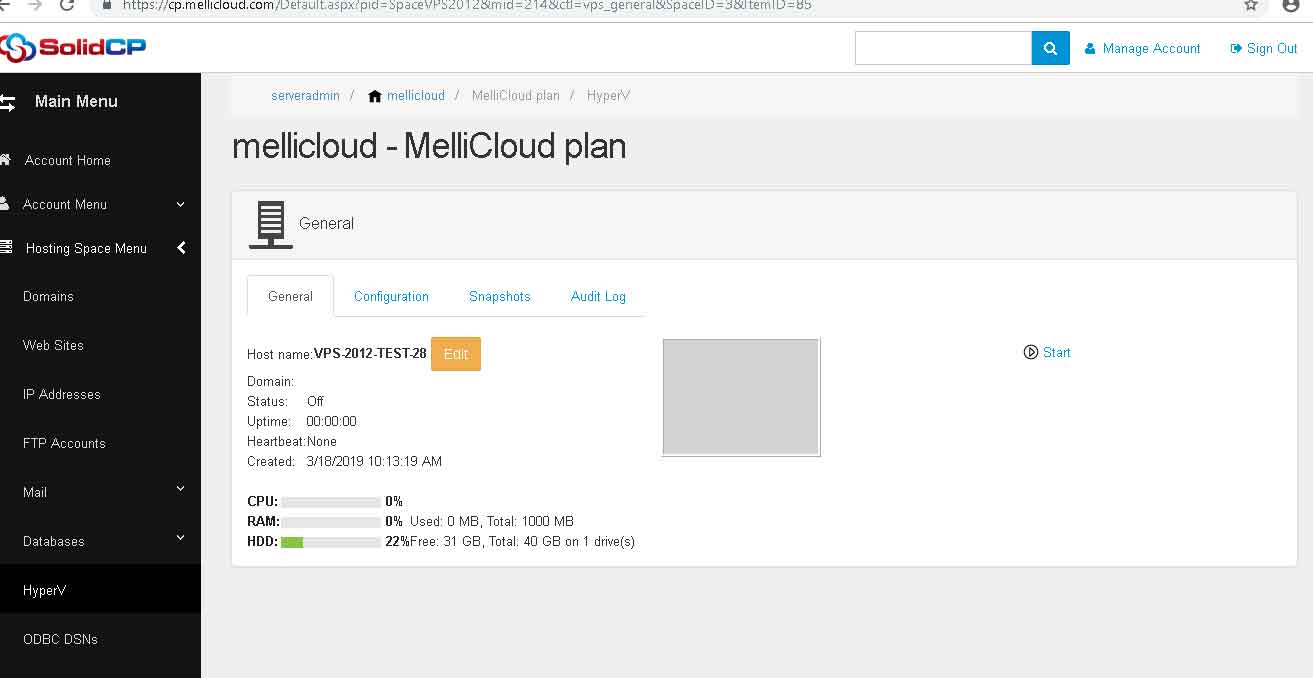 But there is no Network Tab , because of in the wizard of adding new VPS , resller could not enable external network for VPSs ( below screen shot is from wizard of vps creation steps )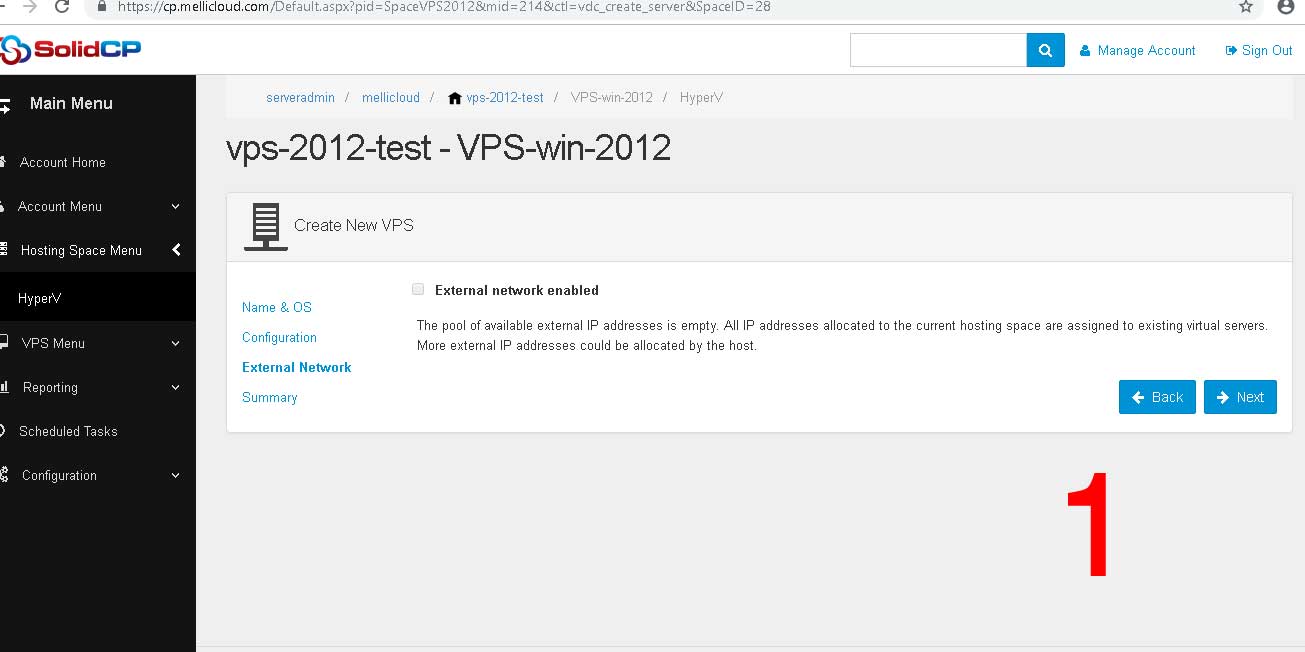 then i go to configuration tab and enable External Network , and then go to appeared Network tab :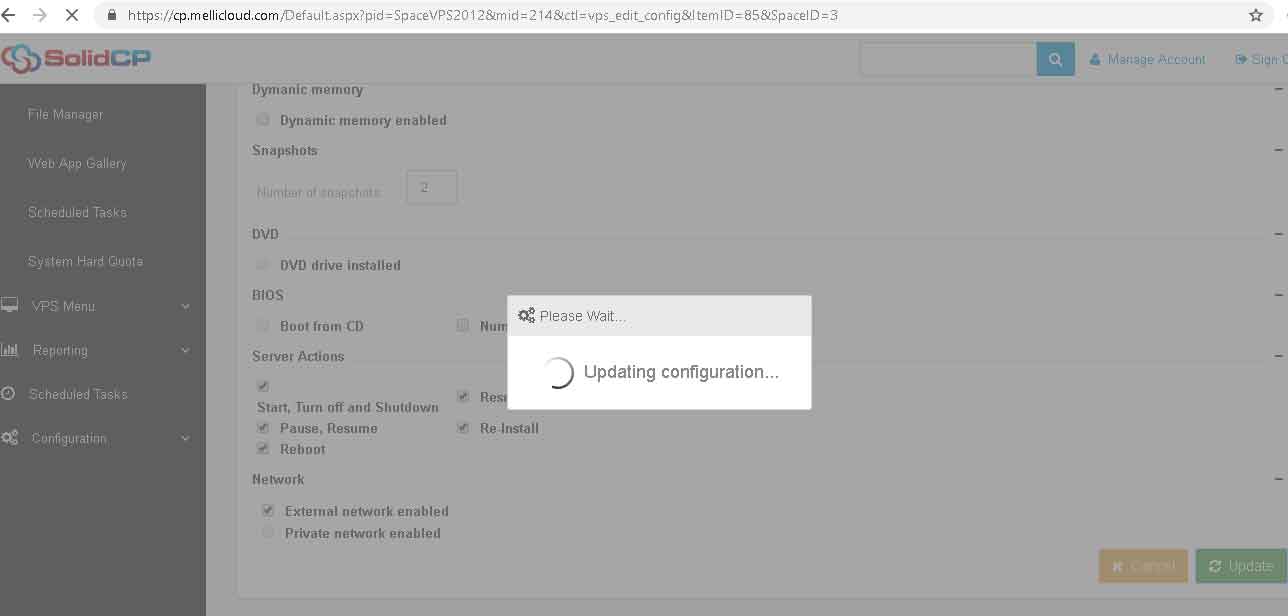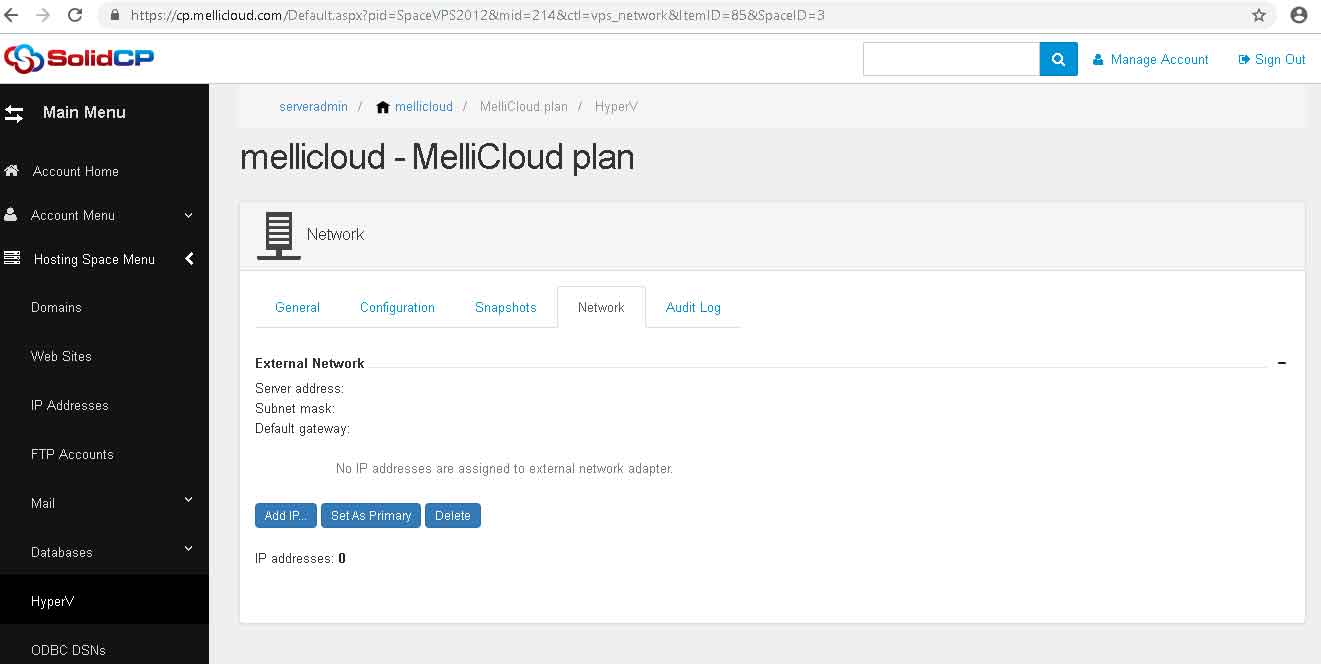 but when i click on Add IP bottom , i get below message :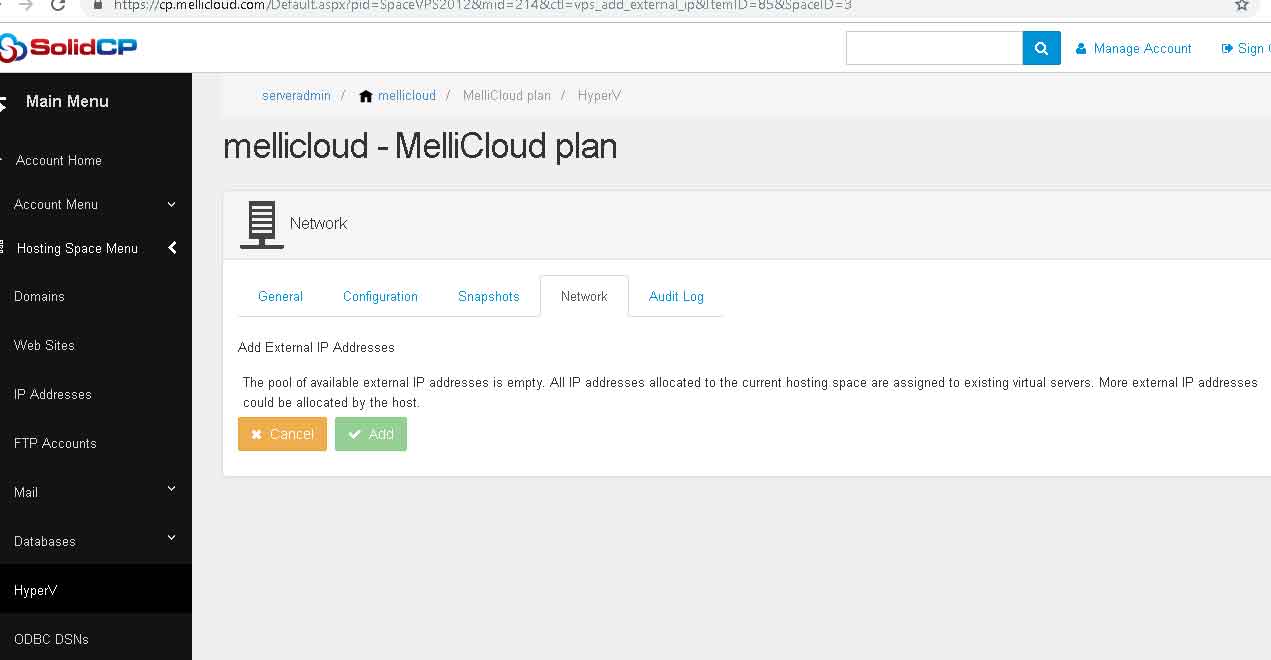 i double checked , ther was IP in the pool for external vps in setting , and if i craete VPS under serveradmin , not reseleer mellicloud , i can choose ip from pools
Thanks
Hello
1-i click on VPS menu
2-External Network
3-Allocate
like below screenshots :
but again the pool is empty shown me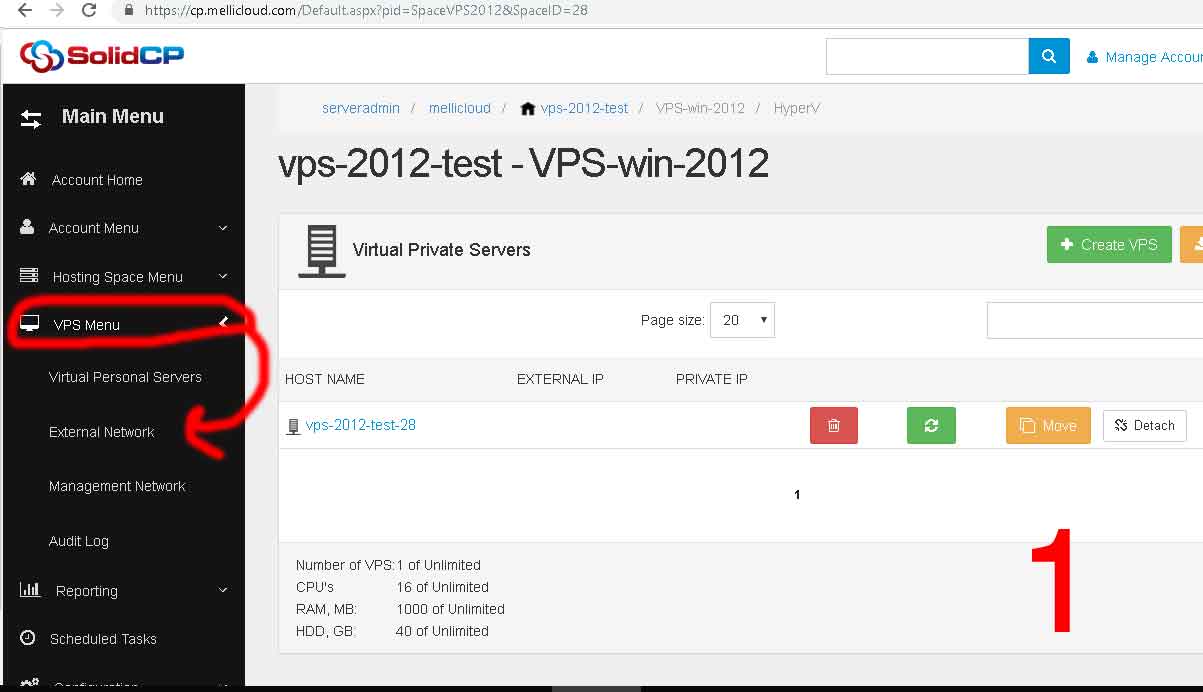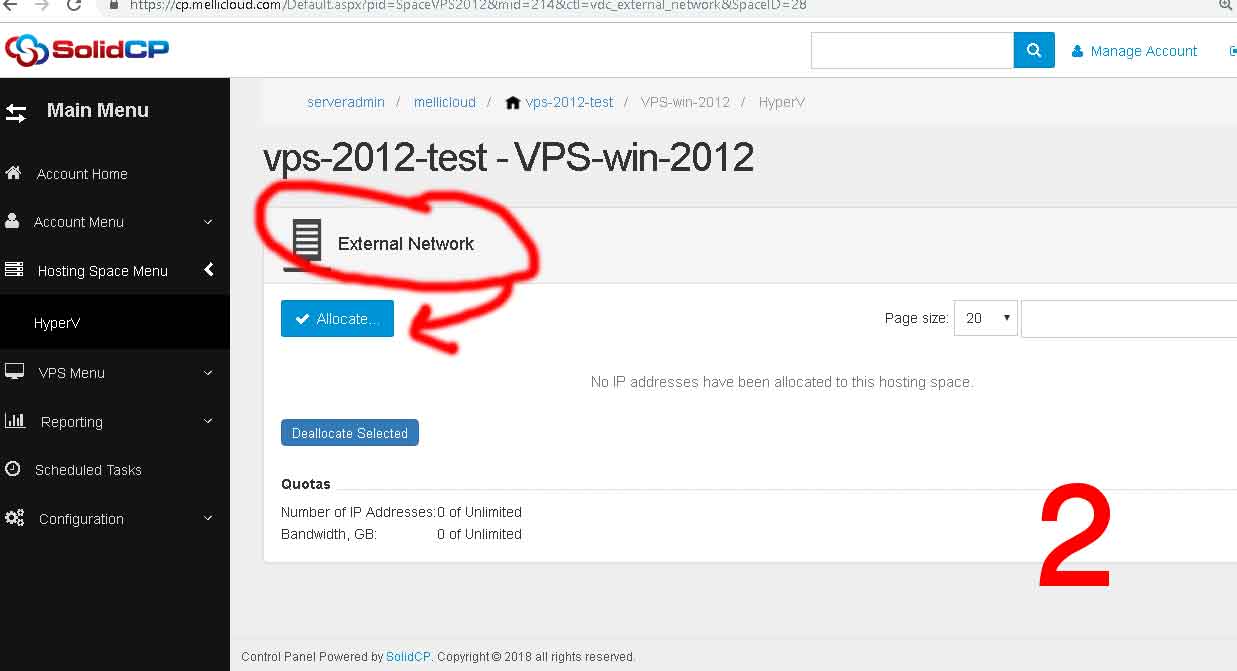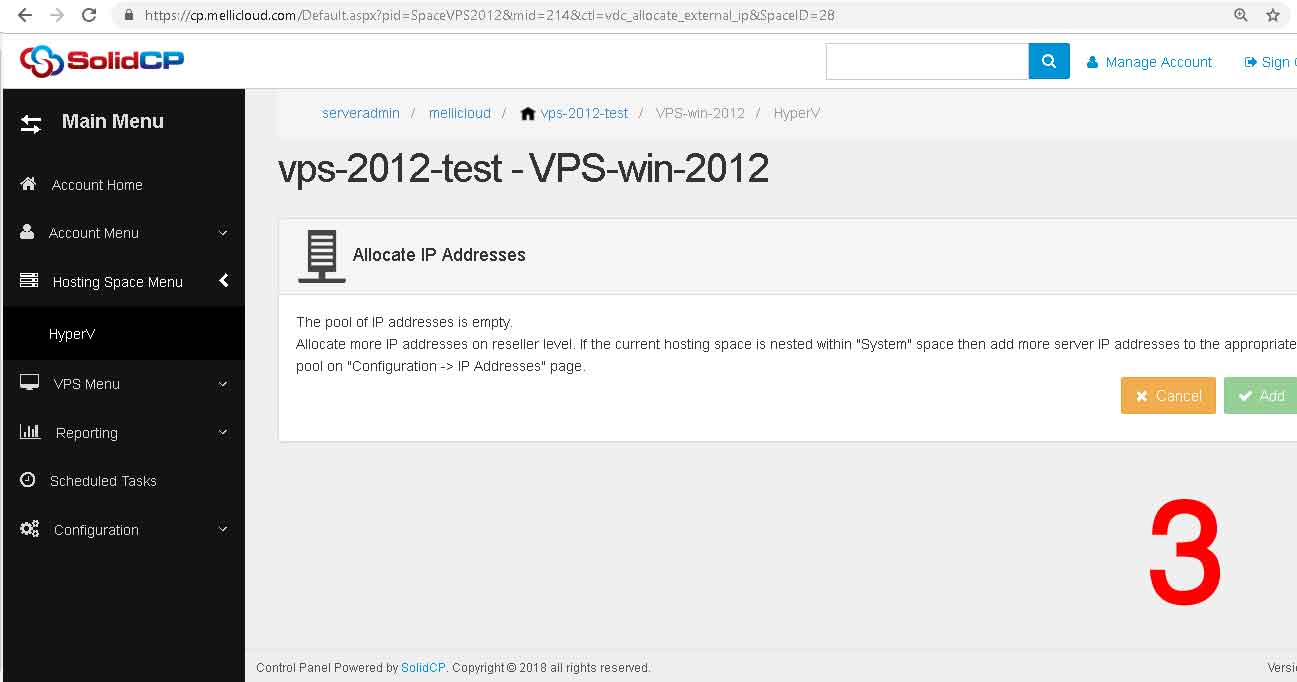 Hello,
The logic is:
Add IPs to a reseller, then add those IPs to a user under the reseller.
Thank you
i think logic is what you said
but , i know how to add IPs to resseler? ( the basic question of this post subject)
i know how add ip for web hosting, but i do not know add ip for VPS
Login to SolidCP as serveradmin and do this:
Customers -> Select Reseller -> Hosting Space Menu -> HyperV -> VPS Menu -> External Network
Assign the reseller a set a IPs for their customers.
Hello
i go where you said
Customers -> Select Reseller -> Hosting Space Menu -> HyperV -> (but there is no VPS menu , then i could not go further more )
as screenshot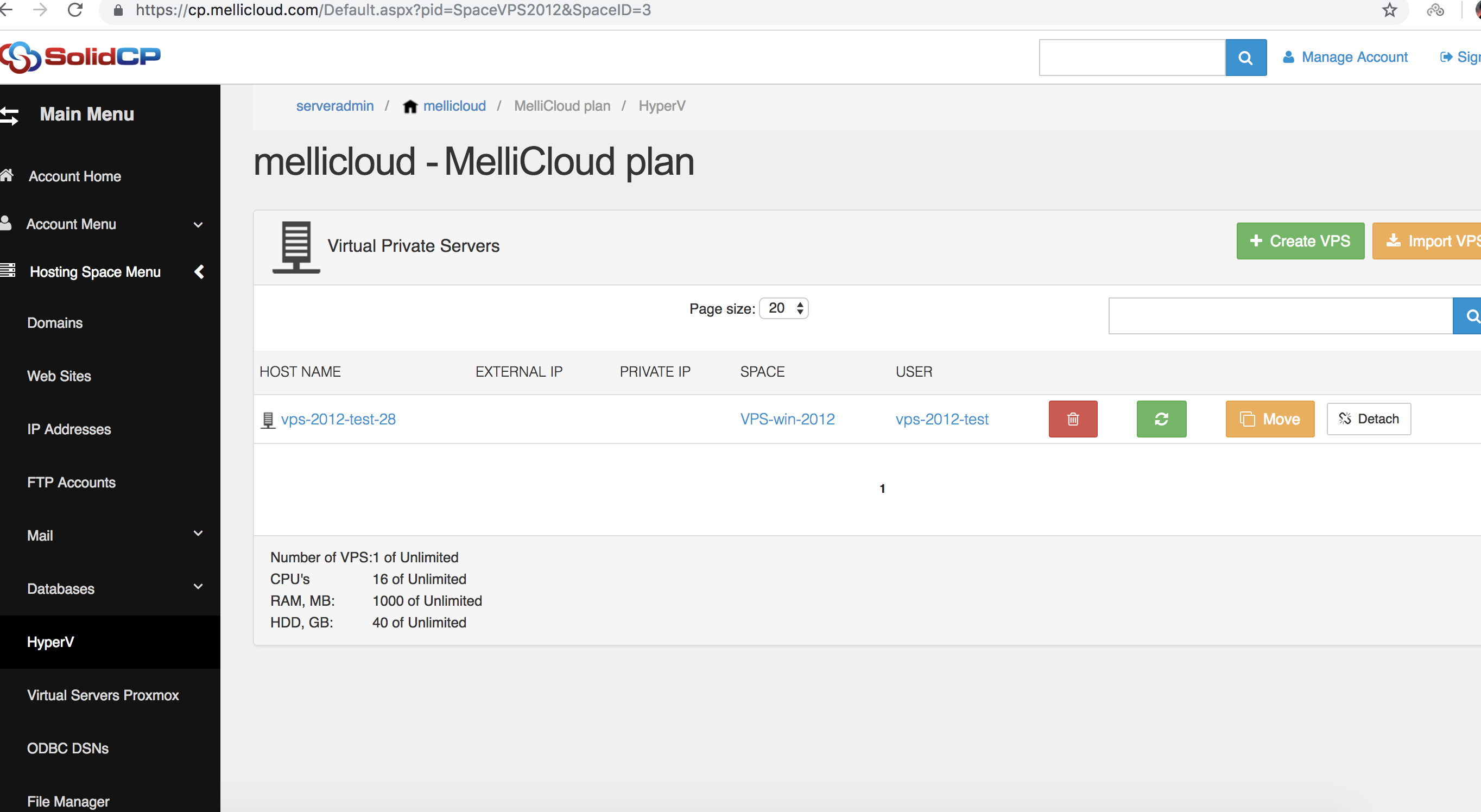 Hello,
Once you click HyperV the VPS menu should show if you scroll down.
Thanks,
Trevor
Thank You Trevor
it is done when i go to setting -> IP address ->external vps network and click on a IP address
then every thing came ok
Search questions
Question stats
Active

Views

782 times

Answers

10

answers