guys was getting this error on the latest .net 2.0 version of the server application: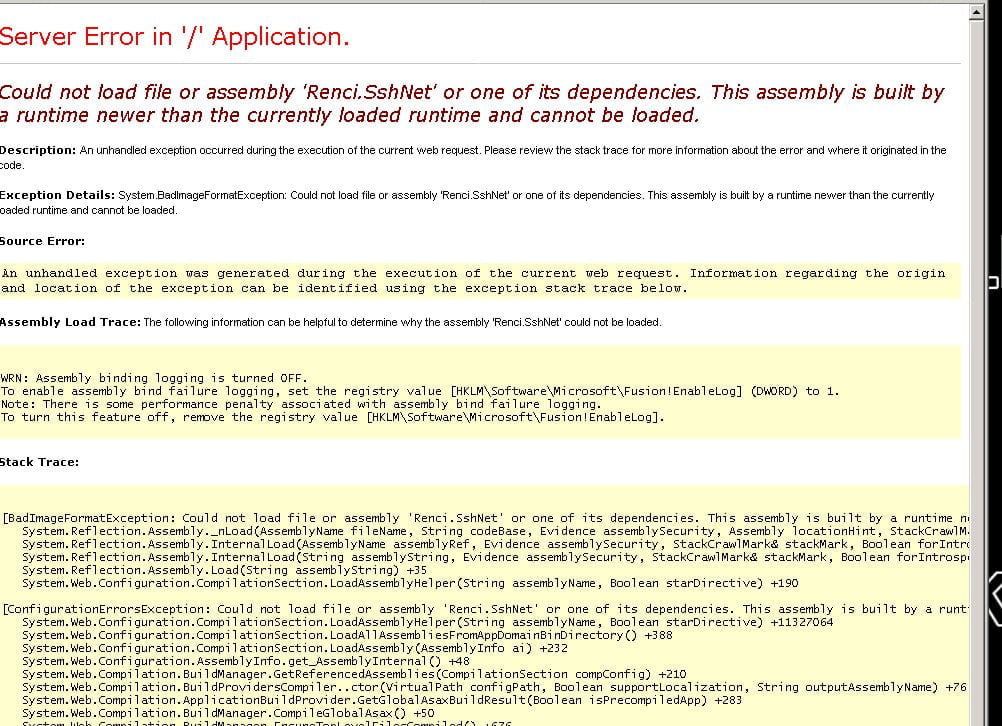 Looks like the following dll's (included in the installer/zip) have been compiled with a newer version (removing them allows module to load):
Renci.SshNet.dll
RestSharp.dll
SolidCP.Providers.Virtualization.Proxmoxvps.dll
Can you recompile in .net2 please and patch the installer.
Question is closed for new answers.
Hello,
Thank you for this report, i can confirm it has been fixed, and has been recompiled into 1.2.1 zips
It will ofcourse also be part of any future updates (the next one will be in 2 weeks approximately).
Regards,
Marco
Search questions
Question stats
Active

Views

2444 times

Answers

1

answer