mysql backup error
Hello
i am using solidcp with windows 2019 . when users and admin try to backup mysql database , below error shown :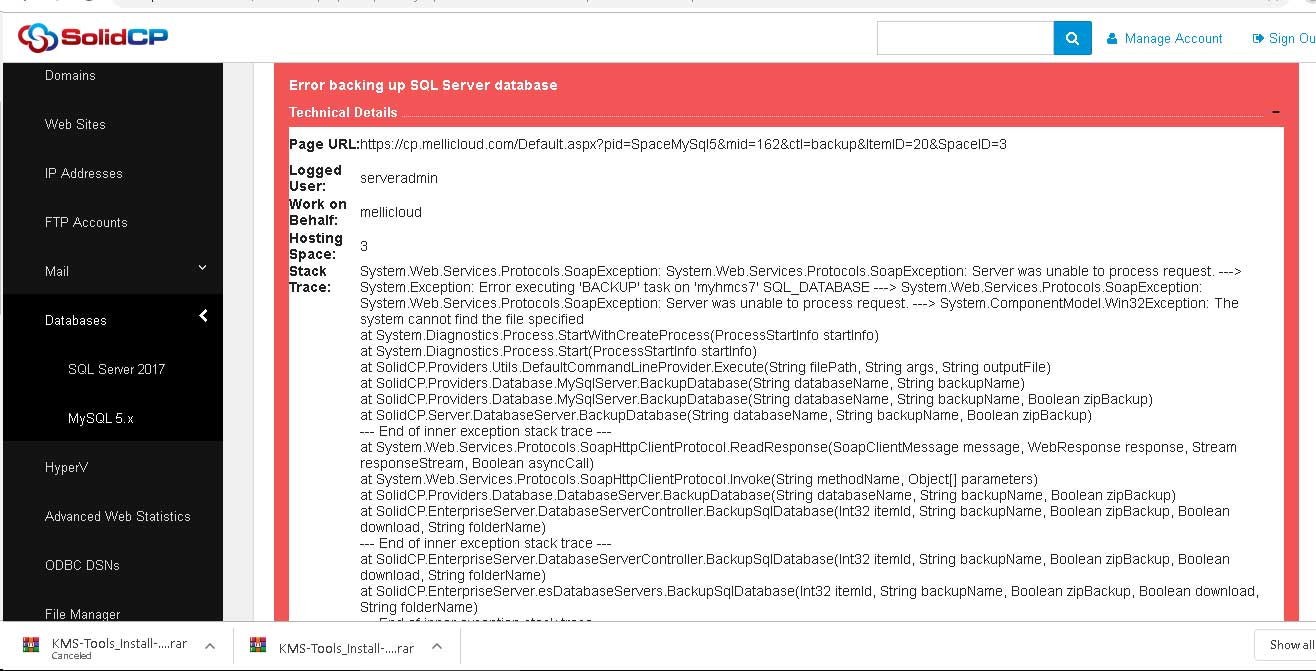 i check mysql setting and root password , every thing is ok.
below is my mysql setting :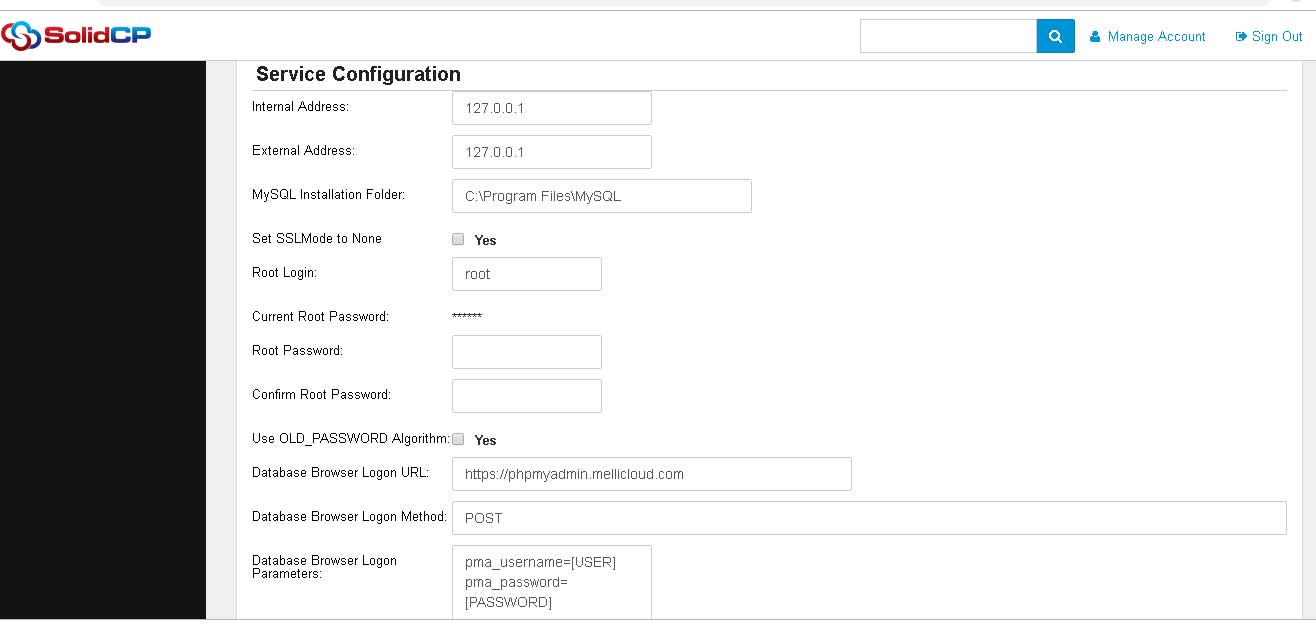 how can i solve this problem?
best regards
no body can help me for this simple problem?
solidcp can not work by solidcp?
Hello,
Can you check you have set the MySQL Path in the provider settings and inside this path contains an mysqldump.exe
Kind Regards,
Trevor Robinson
Hello
I did not understand your mean exactly bust what is i has is :
1- in Service Configuration -> MySQL Installation Folder:C:Program FilesMySQL
2- in C:Program FilesMySQL , there is no .exe , there is just below list of folders :

3- mysqldump.exe is just in below folder :
C:Program FilesMySQLMySQL Server 5.7bin
Now , what i must do for solving this problem ? must i change "MySQL Installation Folder:" from "C:Program FilesMySQL" to "C:Program FilesMySQLMySQL Server 5.7bin" or change mysqldump.exe location?
Best regards
Hello,
You will want to change the Mysql Installation Folder to: C:Program FilesMySQLMySQL Server 5.7bin
Regards,
Trevor