Hello
i am using 1.4.2 on win 2019
recently i had a fault in my server and there was a suddenly reset ( without shutdown process ) .
after windows start again , i found App pools of solidcp not start automatically. then i started them manually from IIS .
But now i found the scheduled task are in " Idle" status. then i click on play and the were go to "Running" status. the problem is the Last RUN and Next Run are freezed ( like below screen shot ) and in the audit log , there is no log to view .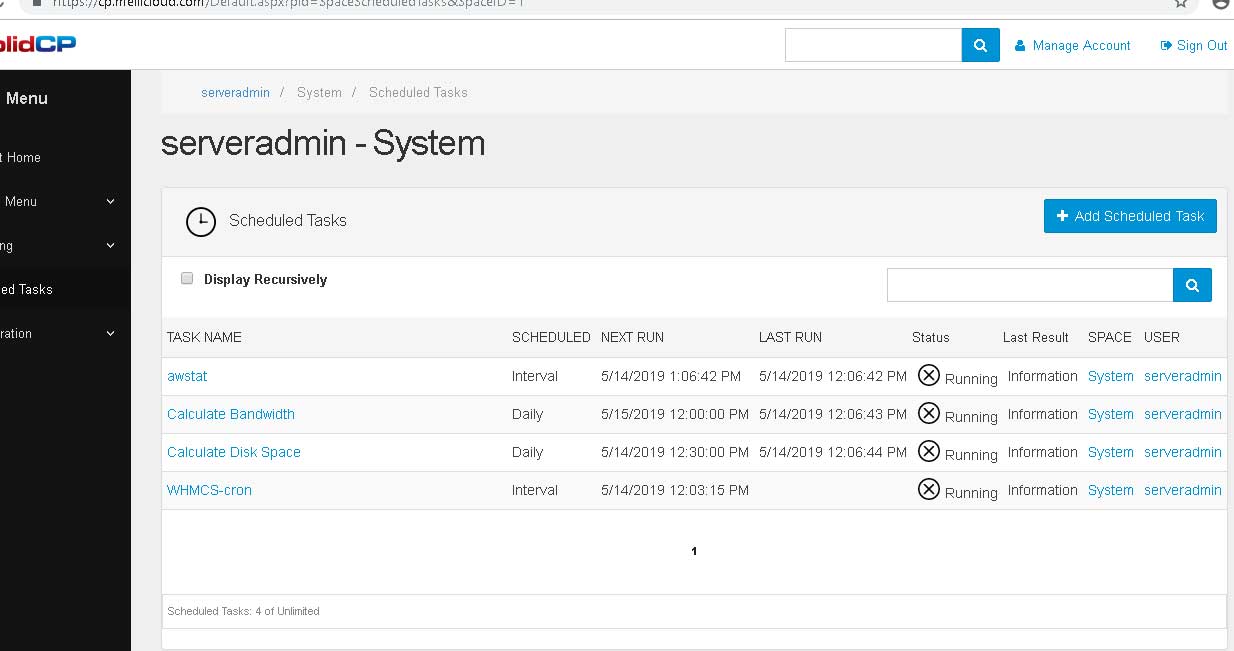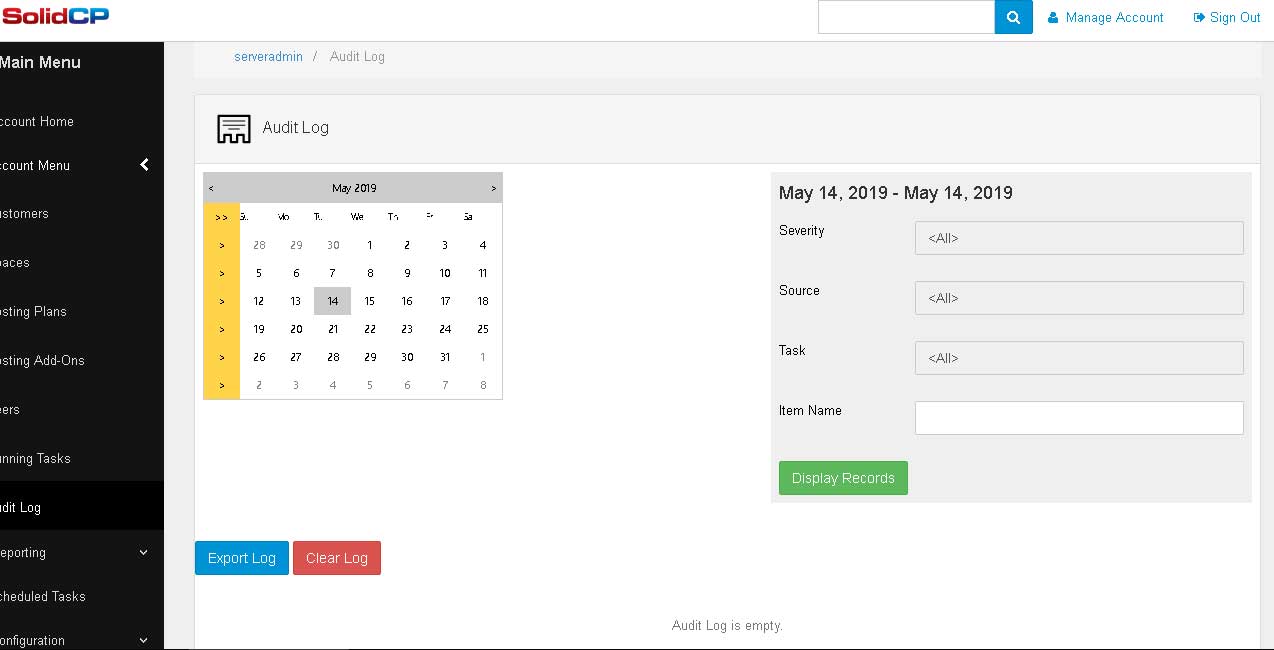 what was wrong? and what must do in like this situations ( suddenly reset server )
Best Regards
  Add Scheduled Task
Search questions
Question stats
Active

Views

1012 times

Answers

2

answers