Hello,
I am having such trouble posting on this forum. This is my 6th attempt… hope this one posts…
I get the following error when attempting to access any website in SolidCP.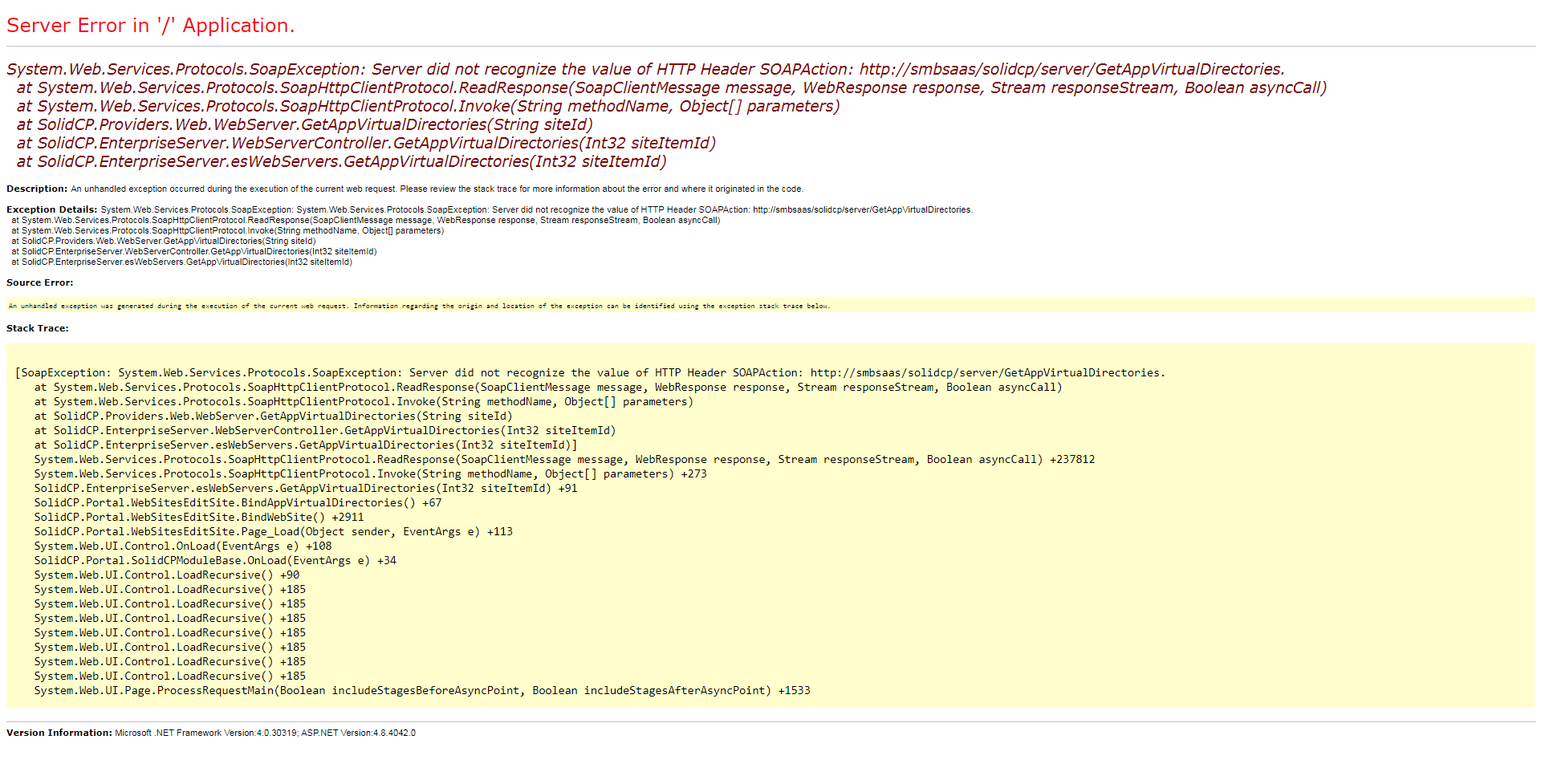 Ok, so I think I figured it out. The one server I was trying to access, happened to be on an older version of SolidCP than the "Enterprise Portal" was… once I upgrade (manually) the remote server to the latest version, it started working.
Search questions
Question stats
Active

Views

643 times

Answers

1

answer