Installed SolidCP on Server 2016 today and made sure I met the requirements for ASP.NET and MSSQL (2017 Express)
Everything seemed to install ok and I can log into http://IP:9001 and now I'm stuck.
I have no external servers and no VPS so I'm just trying to set up hosting packages to host domains but that asks for a server, when I tried I got this error: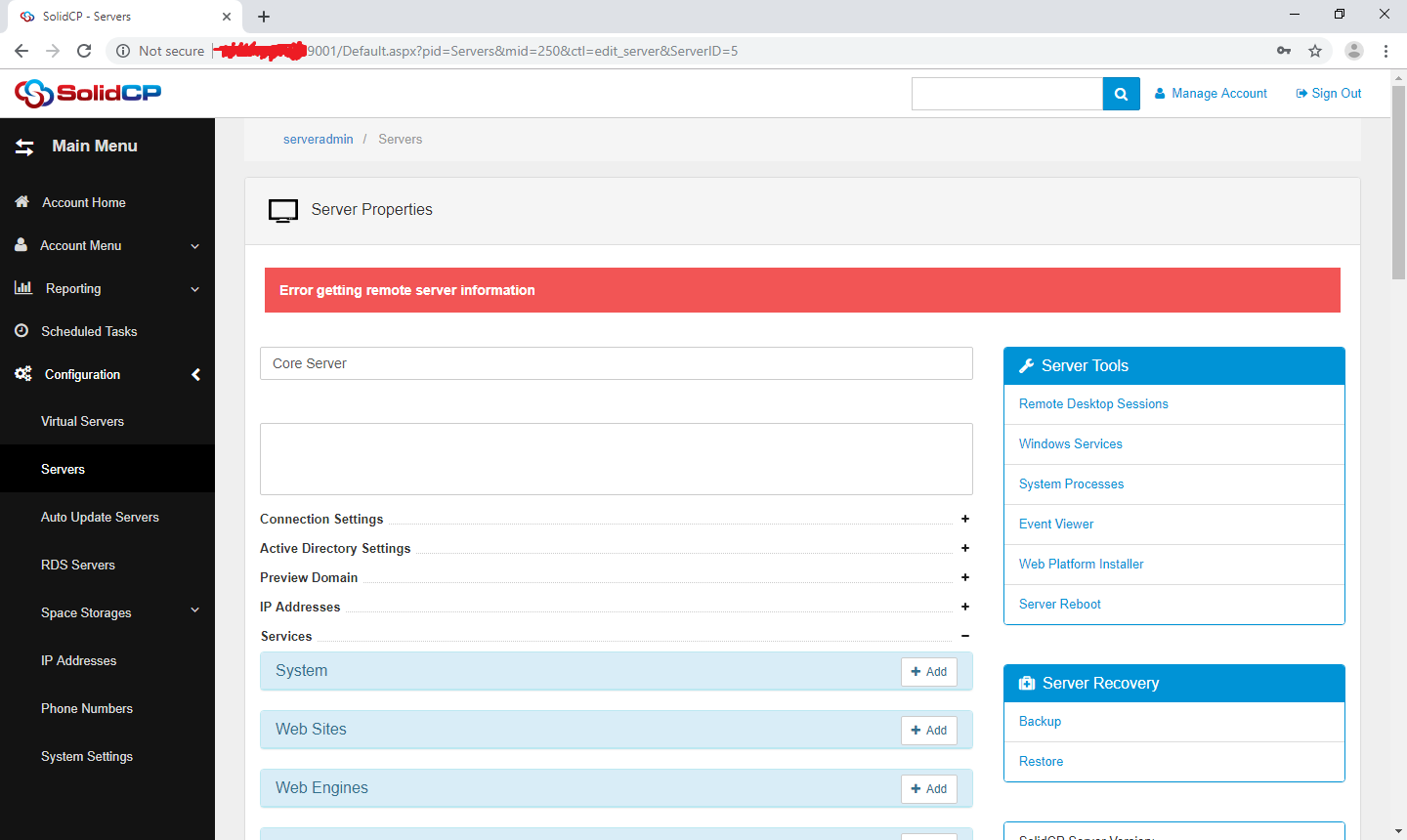 Do we just have to add a server just because it expects one? I'm not sure what I'm doing right or wrong as I cannot find setup information for SolidCP
Thanks!
Search questions
Question stats
Active

Views

820 times

Answers

5

answers