Web Application Engines Service Error
I met an error while trying to access and remove Web Application Engines
Full error: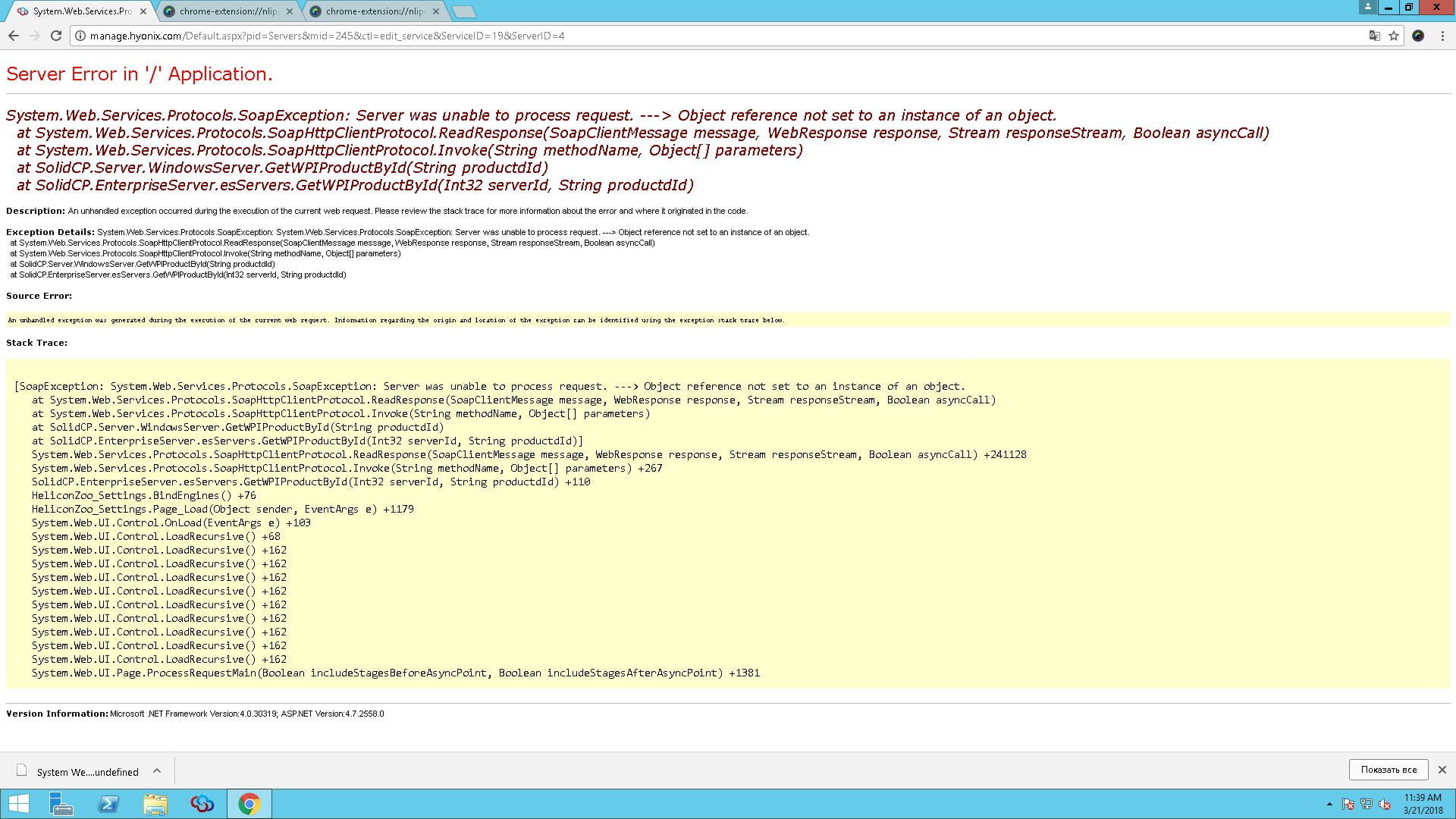 Thank you in advance!
Hello,
Although you shouldnt get an error in the first place, it is possible if you do not have Web Deploy 3.5 and Helicon zoo installed (i wouldn't recommend installing helicon zoo at this point it's just legacy, however it was once build for that).
The easiest way is just to remove the service via the database Services table. (serviceID can be found in the url of the service you try to delete).
Regards,
Marco